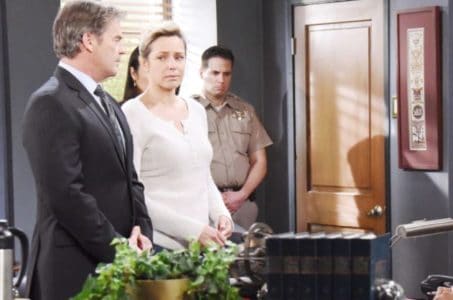 Days of Our Lives fans have been waiting weeks to find out what might happen to Holly and Nicole, and now we know. It turns out Nicole is not going to go to jail, and that's good news for her. She's managed to avoid the kind of sentence that would keep her from being free, but she's lost the most important thing in her life. She's lost her daughter. Chloe showed up at her hearing just in time to find out that she gets to keep the baby she gave birth to as a surrogate, and we certainly hope she feels quite bad about all she's done to her friend.
If she hadn't refused to let Nicole have Holly even after she did precisely what Chloe asked her to do, she might not be in this position. And now Chloe feels bad about all she's done. Chloe did what she could at the hearing by saying she doesn't feel that Nicole should go to jail for taking the baby, and Nicole doesn't have to go to prison for it. It was something that Chloe did after speaking to Eric, but she still gets the baby.
Now she has to figure out what to do with her life. Brady is on the mend, she's free, she's lost her daughter, and things aren't what she thought they might be when she was caught. She has a lot to do and think about, and she has to do it in her own way. Will she stay close to spend more time with Holly?