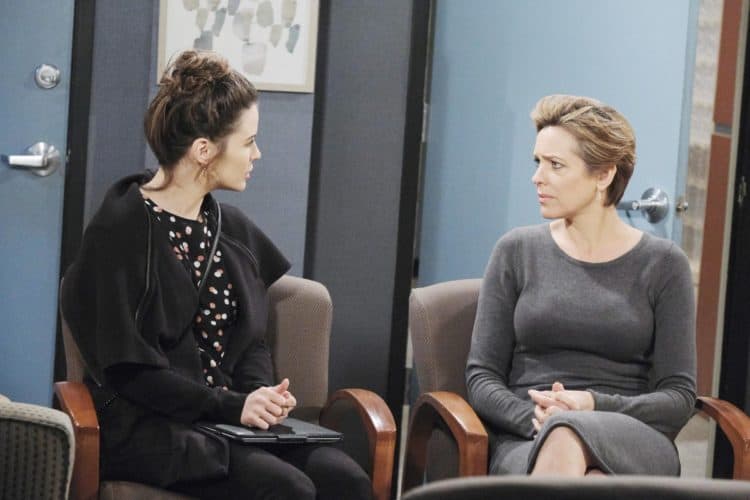 Days of Our Lives fans are going to see JJ blow up at Brady for being concerned about things and wanting the best for everyone. It's a situation that has a lot of people feeling nervous and on edge, and we have to admit that we just aren't fans of much of that. There is not much that we want to see happen around here other than what is going on in the moment, and it's not something we want to discuss at length. What we do want, however, is to know that some things are better. JJ is a mess, and no one seems to want to help him unless it suits them. Their problems are getting the best of them, and they are struggling to make it seem as if they have things under control. But, this could cause the entire situation to blow up if people are not careful.
Brady has given us more than a few answers about his own life this year as he has shared some of his struggles, but they aren't so good. He is having to figure things out on his own, and they aren't making much sense to him. This has been a tough year for him in many ways, and we were able to learn a bit more about it as things went on lately. There's not much else we can do other than focus on things as they are, but we can see that there will be more to this than what meets the eye. We aren't going to give up so easily, of course, but we do think that some things are going to be unveiled as the days go on. Nicole and Sarah, of course, are guilty — and that doesn't appear to be going away in their lives.
What's Happening on Days of Our Lives
In the latest #DAYS, Kristen has a pregnancy scare.
https://t.co/ZsCmioRrzb pic.twitter.com/RO7PWHou1K

— Days of our Lives (@nbcdays) November 9, 2019
So much drama here.
What's Next on Days of Our Lives
Salem is abuzz with three weddings – Jennifer and Jack's, Adrienne and Justin's and Lani and Eli's – but will there also be a funeral? Watch @DAYS, weekdays on @NBC. pic.twitter.com/lF5fzm2ev1

— Days of our Lives (@nbcdays) November 2, 2019
Princess Gina is a woman who knows precisely what she wants, and what she wants is to get John all to herself. She's not all that concerned with his marital status or even his own desire to not want to be with her. She wants to be with him, and that is enough for her. She is finally making her move on him after what we consider a long time, but she's not going to find that he is all that interested in her. Our question, though, is did something happen in the missing year to make her think that he might want something more, or did she simply misread a situation that leaves her wondering about her own intent?
Also, we know that there is a lot more to this than meets the eye. Julie had a heart transplant what is now a year ago. It's Stefan's heart, and she's going to feel it begin to race all of a sudden for no reason. It will worry her, and she will not know what to do about it. Will she wonder if there is a bigger issue at hand, or will she attribute it to something else? Will she be all right? And what about Kristin? She's going to talk about an accident that she was in that made her leave town, but why is she back again? And we hear that there is a big deal with Kayla now that she has a new man in her life. He might just have a romantic night for her, and it will be interesting.
Stay tuned for more Days of Our Lives and be sure to check out TVOvermind daily for the latest Days of Our Lives spoilers, news, and updates.