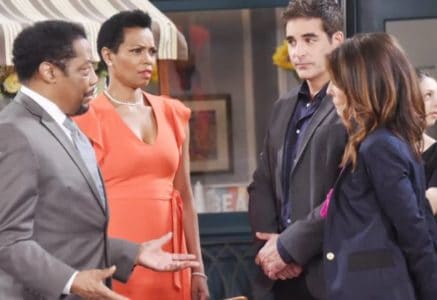 Days of Our Lives fans have been hearing rumors. We were all shocked when Abe went down for the partnership with Dario. No one expected Salem's very own mayor to be the man behind the plot Dario was running, but it seems that he might have been. Except we don't think so. We don't know what Eli was thinking when he was putting together this information, but we do think that there is a chance he was wrong and there is something else going on.
And now we hear there might be another man in the game. Instead of it being Dario and Abe who were working together, we hear it might actually be Raines. The very own commissioner who was helping Abigail and everyone else put together the evidence that might take Dario down when she wed him? Is this even possible? It is, and it actually makes a lot of sense. Why not be the man who has all the details and all the information when you pretend to be a good guy?
And will this mean that Abe is free and clear, or will the commish be brought down? He might not make it, and we might not see anything happen here for a while. Raines is a smart man who knows how to evade the law and make things go his own way. Will he be able to make this happen, or will he end up hurting himself even more? It's a dirty game he's playing.