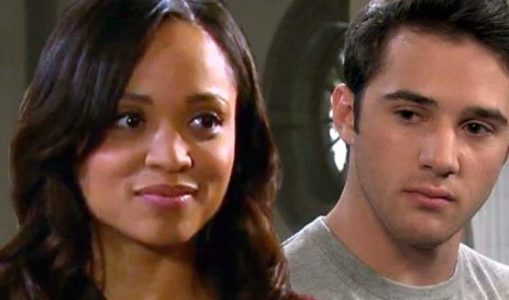 Days of Our Lives fans want to know why things never work out for people. Lani is going to find some evidence that will tie things together for the murder of Deimos, but we wonder what it is. Will it be evidence that points to someone else committing this crime, or will it be yet another piece of evidence that points right at JJ and his involvement in this situation? We just don't know, but we suspect it's not going to be anything good.
We will also see a little bit more of what is going on with Abigail and Dario. They're already over their newlywed bliss, and we can't help but wonder what might happen there. She's not in love with him, and he knows this. He just wants her to be, so he's managed to trick her into marrying him. She's onto him, and her entire family and all her friends are upset with her for marrying him. This is a lot of pressure on her, and she's caving in and questioning everything she knows.
She's a good person who wanted to do the right thing, and now she's in a position in which she's done what she feels is right only to find out it might not be nearly as right as she thought it was. Will she be able to make it right and annul this marriage, or will she end up suffering for a long time through another ugly divorce?