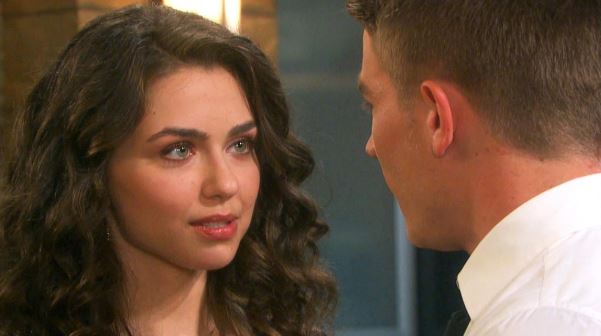 Days of Our Lives fans are in shock that the year is almost over. It seems like just yesterday we were all excited about the fact that it was almost 2018 and a brand-new year was ahead of us for us to enjoy and for fresh new starts; and now it's all over. We have a matter of weeks before the end of the year is here and we have to find a way to say goodbye to what happened, to the past, and embrace the new things that will happen in the new year. We are beyond excited about that, and it's all good news for us. But that brings us to the close of this year. So many things happened, and so many of those things brought us to a point that we are just shocked. There have been tears, upsets, and some very shocking storylines. And we have the most shocking plot twist for you right here.
Hattie and Marlena
When we all were crazy and upset about what happened to Marlena on her wedding day, we all lost our minds. She was shot and she was in a coma, and her will ended up making it impossible for them to keep her alive. So he and Kayla decided that they would take the not-so-good Marlena from her room in the middle of the night and leave her on the ventilator so that they can keep her alive, but things take a dark turn. They have to hide her and her machines in a room that don't have anyone visiting thanks to the renovations in the hospital, and they have to get Hattie out of jail to play Marlena. However, she's not good at being Marlena, and she is causing some serious problems about all of this. And then she wants to get married to John, and it all spiraled from there. We did not see this coming, but that is one of those things that makes these storylines so good. We all thought she would die, and her family has no idea that the woman they love is not herself for a very good reason.
Rex is The Father
When Rex came back to town to celebrate his engagement to Sarah, he certainly did not expect to spend his days losing his fiancé while gaining a little girl. You see, he was a man who left town a while ago to live his life and not bother with anyone else, but that is not what happened. What actually happened is that he turned into a mess in so many more ways than one. He ended up being the father of the baby that Bonnie brought to town and claimed belonged to Lucas, who was beyond confused by all of this. And that is not all. It then turned into one of those situations that got even crazier when Mimi returned and it became obvious to everyone that she was the actual mother of this baby. When Rex returned with his happy news and all his good life stuff, he was quickly shut down and it was quickly revealed that he spent some time getting intimate with his ex when he and Sarah were on a break, and Sarah was anything but amused.
Gabi's Entire Year
When Gabi was put in jail for killing Andre — which she did not do — she changed. Her formerly nice persona was gone and she was a hot mess. She's spent months working behind the backs of all her friends and trying to ruin the life of her former friend, Abigail. She knows that Abby's personalities took over and she didn't have any control over anything that happened, but Gabi's personality flipped in a way that cannot be changed, and she ended up doing horrible things to her friend. She is not in a good place, and she was not able to get her life together at all. She's been working hard to get this to all work in her favor, too, and that's what works for her. She's turned from a nice girl with friends and a family to a lunatic who we didn't see coming, and we are not sure she's coming back from that.