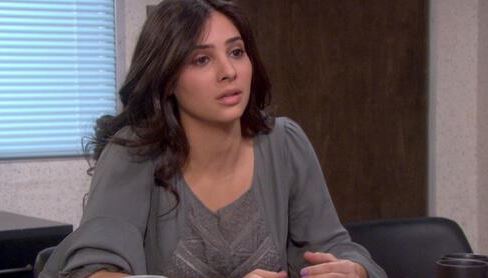 Days of Our Lives fans are having a hard time dealing with Gabi's situation. She's in a bad place thanks to her recent romantic decisions, and she has a lot of heartache right now. She was involved with Chad but then called it off. She was then involved with Eli, but he assumed she was not over Chad. She was then trapped on an island after a plane crash with both of them, got back together with Chad, and then her brother married Chad's ex-wife and baby mama. Then he tried to kill Chad, and he tried to hold Abigail hostage, then he left town and no one knows where he is. He is involved in some seriously criminal stuff, and Abigail was run over.
Then Gabi heard her own boyfriend, Chad, profess his love to his ex-wife while she was in a hospital bed, and then she realized they were back together, re-engaged, and planning their wedding. It's been a nightmare for her, and she's not in a good place. And now we hear things are even worse for her as she's about to find herself in serious danger.
What's happening? We don't know for certain, but we have reason to suspect things simply are not going her way right now. She's going to be in the wrong place at the wrong time this time, and it might not even have anything to do with her. But it's just another moment that makes us all a little sad for her.