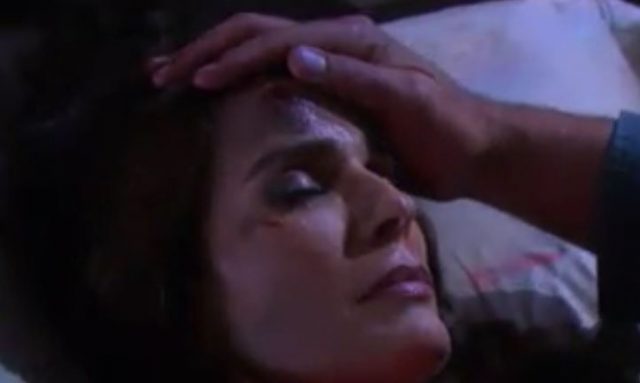 It's a day of heartbreak on Days of Our lives. Kate has done some horrible things to Deimos. She was in love with him and begged him to marry her, but then she turned around and tried to kill him. In fact, she actually thought she did kill him and was more than a little bit surprised that he was still alive when he came back into town and showed up at her door. She tried to blame it on Nicole, the woman with whom Deimos is in love, because she was jealous and couldn't handle it. Now she's being forced to move out of the mansion and figure out life on her own. She's not happy about it, but she actually put herself in the situation in which she's in and she has no one to be upset with but herself.
Now she's leaving, and she's hoping that maybe Deimos will change his mind and they can work things out. She's not happy, and she's losing everything that she thought she wanted. Forgive us for not having much sympathy to offer her, however, as she has made her own bed and now it is time for her to lie in it and get what she deserves for the horrible things she's been doing. Don't get us wrong, however, we certainly don't feel that there is anything good about what Deimos and Nicole did to Kate, carrying on behind her back; but that doesn't excuse trying to kill someone and trying to frame someone else for the murder.
Kate is gone now, and that leaves Deimos and Nicole to figure things out. We think that Deimos might ask Nicole to give him another chance at a fresh start. Will they be able to get what they want out of their relationship and move on together? Does Nicole have actual real feelings for Deimos at this point? Will they work out or will they end their own relationship on different terms? We don't know how this might end, but we do think we won't find out how it goes until next week.