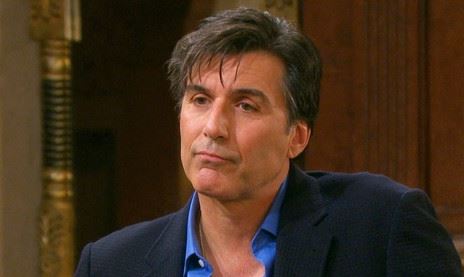 Days of Our Lives spoilers tells us a lot is going to happen this week, and it all has to do with the fallout over the murder of Deimos. He's gone, and we knew he would be. We finally have answers about where he is and how he's exiting the show. Now we know that everyone is a suspect, and there is not even one person being considered innocent in this matter. There is a man's body on the ground with a knife sticking out of his chest, and no one is innocent.
Who did it? Virtually everyone at the party had a reason to want to see him dead, and there is no reason not to suspect that one of them did it. He's a bad man who hurt a lot of people — especially people at this party. Now he's gone and there is no one off-limits. Even Hope and Rafe are suspects, and they are the law. The hope was to get the amulet that Chad gave to Sonny and use it to make money to produce his drugs.
Then he was going to leave town. But things went south fast, and now he's gone. Someone kills him, and there is no one with any memory of what happened. The effects of the drug make it difficult for people to remember who did what and why they did it — and that means he might not get to rest in peace with so many people wondering what happened to him.