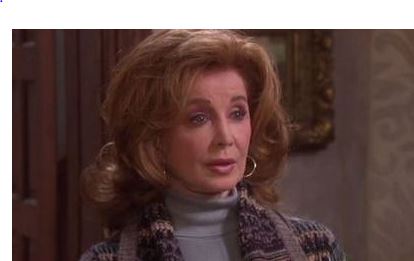 Days of Our Lives fans want everyone to know that things are going to make a big change in the coming days. You see, Maggie went through a lot recently, and it turns out that she's about to deal with more. Not only did her husband decide to divorce her because he was being forced to marry another woman to keep his secrets from hurting their families, she is not being given the boot from Eve. She claims she was married to Deimos and that she's going to move into the Kiriakis household and change things.
Maggie doesn't want her around trying to being authoritative or bossy in her own house, and she's going to do whatever it takes to protect herself and her household. She's got a family she loves to take care of, and she's not about to sit back and answer to this woman she has no respect for. She's going to fight back and not worry about being her doormat. She's got a job to do.
And that's all we have to say about Eve. Maggie can be a force when she's in her protective mama-bear mode, and Eve better watch out. She's not going to do a good job handling Maggie when Maggie really just handles her as a whole. This entire situation is going to be a big one, and we can't wait to see how it all goes down for them. Go Maggie, go. Protect your family from the people who want to ruin it.
Tell us what's wrong with this post? How could we improve it? :)
Let us improve this post!