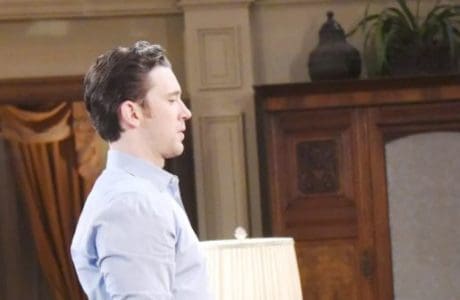 Days of Our Lives fans want to know what might happen in several story lines, but the first has to do with Abigail and Dario. We know he's lying to her, and we also know that Hope has gone out of her way to warn Abigail that something is going on. What we want to know is if her new fiancé knows that she's off warning his brother's new wife about his brother? Does Rafe agree that Dario is up to no good and things aren't as they seem, or is he ignoring the obvious signs in an effort to believe his brother is doing the right thing?
He's a cop, and Rafe knows his family is not immune to some dirty dealings. Just look at his father, after all, but does he really think his brother is up to no good? Everyone else seems to realize that Dario is up to something that's not going to end well, but we have no idea what Rafe thinks. We also have no idea if he knows his future wife is off telling people to be careful of his brother. Is that what is going on?
And more important, will this cause some issues in his own relationship with his new fiancé. Rafe and Hope have been together for some time, but they don't know if they can work things out if another bit of trouble occurs. They've been through so much already, and no one knows if they can make it through the family drama on top of everything else.