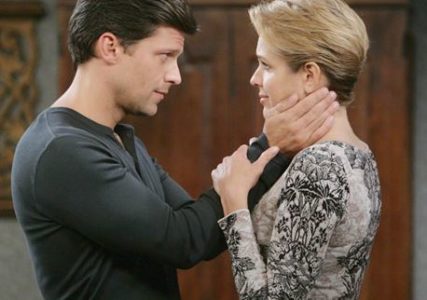 Days of Our Lives fans are seeing that Nicole and Eric are finally where they need to be, but what happens next? There is nothing we can't decide upon right now, but we do know that they are a couple and that they are moving forward. She told him how she feels, and that means that she is going to spend her time with him. But Brady has other plans. He's going to issue an ultimatum for her, and that might not make things good for her. She's going to have to make yet another decision that has so much to do with her own happiness.
She's going to find a way to make things her own, but she's got to decide how she wants to do this. She can be with Brady and have the life she's always wanted with her daughter, or she can choose Eric and lose her daughter when Brady turns her in for murder.
What will she do? We have a feeling she's going to do what she can, which is lie her way through this one the best she can. We know that she's leaving soon, and we do wonder if there is a chance she is going to leave with Eric or if she is going to run off on her own. Will she trade the life of her dreams for freedom or will she do whatever she wants? We don't know what she might decide, but the blackmail is so upsetting to her.