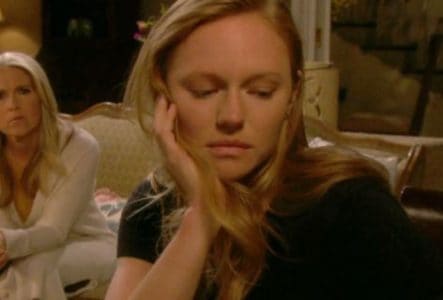 Days of Our Lives fans are certain that there is a chance Abigail needs to protect her marriage. Things have been going wrong for her and Chad since the day they got married again, and there is nothing they can do to get over this. We think there is a good chance that we are going to see them struggle a bit more, but they can make it if they put together something that keeps them happy. If they can focus on themselves, that would be quite nice.
Will they get over all they have to deal with in terms of Gabi? Will working with her be the big problem that they think it will be, or will they actually get a chance to do it without any fuss? We think there is a stellar chance Kate is going to do whatever she can to make their lives as miserable as possible as fast as possible, so that might be a problem.
However, we also think there is a good chance they can get something handled here. Is there a moment they might be able to find out something is working in their favor? Can they work something out that keeps her from working directly with them and therefore potentially getting in the way of their marriage? And what does Eli think of all this? There has to be some resentment here, and Eli doesn't seem big on things like his girlfriend working near Chad; but does it matter to Gabi?