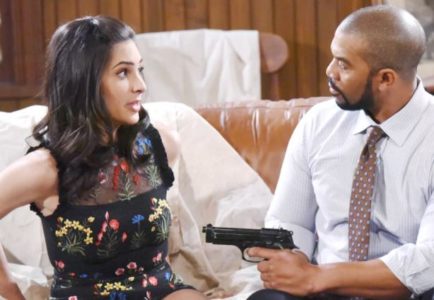 Days of Our Lives fans are happy to see that Abigail and Chad seem to be doing so well. She's still recovering from her injuries, but she's much happier and spending more time focusing on her life as it looks good rather than as it looks bad. She's happy that she has a chance to look forward in her life rather than back. She finally has an opportunity to get through to herself and spend more of her time doing things that matter to her rather than things that don't.
She's made it her goal in life to focus on her life being what she wants it to be rather than what she feels would be the best for everyone else. And we have a thought. We know Gabi is about to find herself in danger. Does that mean she's got some other problems to face with Gabi? If JJ really does end up being the one who rescues her and they end up back together, this means Chad and Abby will have to spend time with her.
If she's dating Abby's brother, they will spend holidays and other important family moments with her, and we can guess that's probably not exactly how Abby wants her life to look from this point forward. But what happens when that is the case and they have no choice but to spend time with her? Is that something their marriage can handle in such a frail state after so many things have happened?