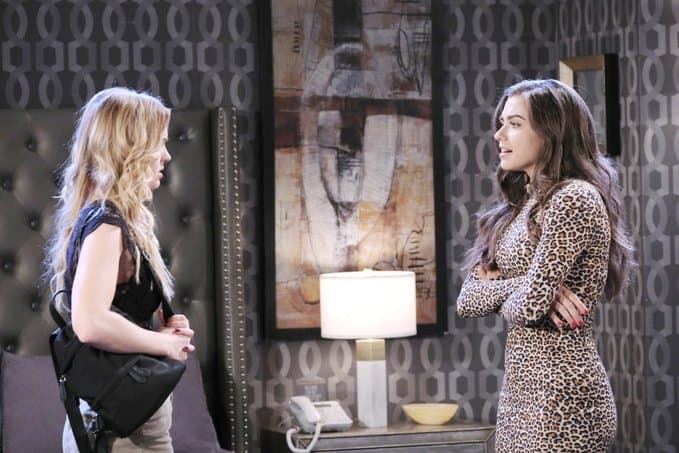 Days of Our Lives fans love a good mom, and we think that there are a lot of them around Salem. They make mistakes, like all moms, but they seem to want to do the right thing and make it work for everyone. They are the kinds of moms who love their kids, who do what they can to make sure their kids make it in life, and they always have their back. No matter what kind of horrible and upsetting things happen around here, there are a few moms who would simply never allow anyone to do anything that is bad or ugly or horrible to their kids – unless they do it themselves, of course. So, we thought we might spend this weekend becoming familiar with a few of the moms who are just the best.
Jennifer
Jennifer is one of those moms who would do anything for her son and daughter. She has, too. She may have had a few moments in her life when she did not do things that were well and good, but she was in a dark place. When her husband was killed saving their daughter's life, she went through a dark time. Jack was the love of her life, and she'd lost him forever (or so we all thought at the time). She was horrified, upset, and not herself. She became an addict, and she had some rough times. However, she was able to pull it together and to ger her life back on track after it all fell apart. She was back to her old self before much longer, and she even found out her husband was alive and well and without his memory of her, and she did all she could to put their family back together. She's a good mom to her kids, even when they don't see eye to eye.
Marlena
Marlena has been around a time or two, and she's got a few kids beause of it. She's actually got four of her own, including twins Sami and Eric. She's done all she can to make sure she's been there for them from the time they were born. She didn't have an easy time with her daughter, Sami, but she did have a lot going on in her life with all that was happening. Because of the men in her life that she didn't want in her life, she had a rough go of things on occasion. You see, she had things happening to her that she did not want to see happening to her. She had a rough time, and she had to figure out a few things on her own. But, even when she was unable to care for her own kids because of that, she still do all she could for them.
Hope
Hope has done what she could do. She's been a police officer, a chief, a wife, a mother, a grandmother, and she's done it all. She spent much of her life making sure no one could hurt anyone in Salem, and it did not always make her present in her kids' lives. However, she's done all she could for them, and she's always put them first. There were times that she didn't really have the same opinion as her kids, but she never backed down from wanting to be present in their lives and be around for them when they needed her the most. Take, for example, the time that she was able to find out her daughter, Ciara, was dating Ben. A convicted killer who was released from a mental institution was not her idea of a perfect match for her daughter, but she did what she had to do to put up with it. She didn't like it, but she made it work. She figured it out, she made a mess of things for some time, but she finally found it in her heart to forgive her daughter and allow it. Even when she was Princess Gina and not in control over her own mind, she was able to come out and make sure her kids were cared for, loved, and protected from everything bad that happened in the world of Salem.
Tell us what's wrong with this post? How could we improve it? :)
Let us improve this post!