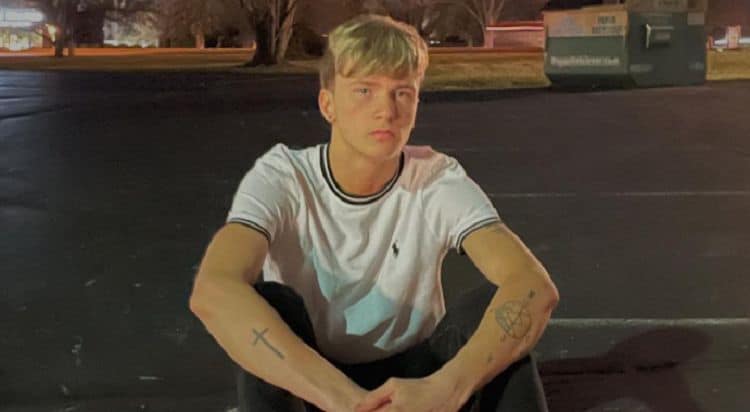 Dating someone who gets a lot of attention typically means you'll start getting lots of attention too. That's certainly been the case for Dawson Day who recently became engaged to well-known internet personality, Zoe Laverne. In addition to taking their relationship to the next level, the couple is also expecting their first child together. Despite still being very young, they both seem very excited about the journey that's ahead of them. Their fans are equally as excited to go along for the ride. Dawson Day's relationship may be what people know him best for, but there's much more to him than that. Here are 10 things you didn't know about Dawson Day.
1. He Is An Indiana Native
Although there isn't much information about Dawson's life outside of the internet and his relationship, we do know that he was born and raised in Indiana. He attended Greenwood High School and graduated in 2019. As far as we know he is not enrolled in college and it's unclear if he has any plans to.
2. It's Unclear How He And Zoe Got Together
Although Zoe and Dawson have been pretty open with their relationship on social media, the details on exactly how they started dating are a little bit fuzzy. However, like many other social media stars, there's a good chance they originally connected through an app.
3. Family Is Important To Him
One of the reasons Dawson is so excited about becoming a father is probably because family has always been one of his top priorities. Although he doesn't have a relationship with his biological father, he is very close to his mother and his stepfather. Dawson also has a younger sister.
4. He Also Has A Large Social Media Following
Zoe Laverne has millions of followers on social media, but Dawson's following isn't too shabby either. He has 125,000 followers on Instagram and more than 337,000 on TikTok. Thanks to his relationship with Zoe, his following has grown exponentially and it will probably continue to do so once the baby arrives.
5. He Is All About Positivity
The world as a whole can be a very cruel place, and the internet is certainly no exception. Dawson doesn't want to be a part of any negativity, however. He does his best to use his platform to spread positivity. Many of Dawson's followers have let him know how much they appreciate Dawson's uplifting content.
6. He Loves A Good Adventure
Life is all about making the most out of every moment, and that's something that Dawson is determined to do. Although there are some things about his life that are a little different from other people his age, he still enjoys 'normal' things underneath it all. Dawson likes to try new things and he's always looking for a fun adventure.
7. He Is 20-Years-Old
When the internet found out that Dawson and Zoe were together, lots of people were curious about his age. This curiosity was the result of rumors that alleged that Zoe had previously groomed a 13-year-old boy. Many people were relieved to know that Dawson is currently 20 years old. He will turn 21 in March of 2021.
8. He Is Relatively Private
Despite being very popular on the internet, Dawson is actually a fairly private person. He hasn't shared many details about his life prior to internet stardom. When he does share information about his personal life, it is typically something connected to his relationship. With all of the hate that influencers tend to get, it's easy to see why he would choose to get most of his private life away from the spotlight.
9. He Is Thankful For All Of His Fans
It goes without saying that it's impossible to be popular on the internet — or anywhere else — without people who are interested in what you have going on. Dawson fully understands the importance of building strong relationships with his fans and he is grateful for all the love and support they have shown him.
10. He Is Passionate About Mental Health Awareness
Mental health is one of those topics that a lot of people are afraid to talk about. Although we all know how important it is to take care of our minds, some often see it as a sign of weakness when they need help. Dawson has used his platform to fight against this stigma. He has posted content regarding suicide prevention awareness and his followers seem to really appreciate it. One of his followers even went as far as saying that Dawson and Zoe are the reason why she is still alive.
Tell us what's wrong with this post? How could we improve it? :)
Let us improve this post!