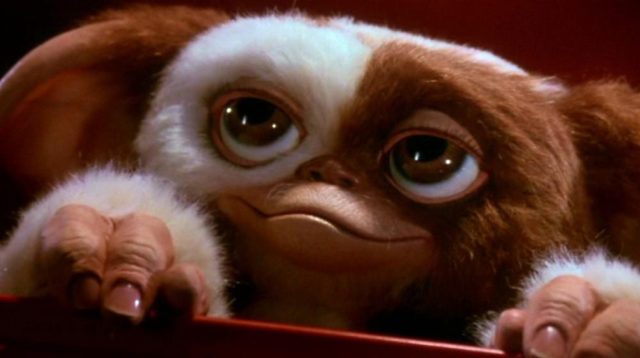 A dark and twisted Gremlins 3 would mean going back to the film's roots and exploring a new and disturbing way to introduce Gizmo and the little green guys that came from him. The only question is what would it be about and what would be the plot? We already know what happens when you toss water on Gizmo and what happens to a Mogwai when you feed them after midnight, so how could the film possibly go any further?
It already did in a ridiculous sequel that was lauded as one of the craziest and least effective sequels ever. Some of the ideas were actually interesting, as we got a spider-gremlin hybrid that was downright scary and a super-intelligent gremlin that was slightly less intimidating but still just as diabolical as Stripe was in the first movie. Then there was the lightning gremlin, which was eventually the demise of his entire group when he was released on the crowd of gremlins just waiting to hit the Big Apple.
Yeah, it was nuts, but there were some interesting points in there.
Going back to Kingston Falls might not be that great of an idea, but bringing back the majority of the original cast would be great. It could be set in a completely different town that might have heard about the news of Kingston Falls and the issue in New York, but didn't buy into the whole "gremlins" story. After all, the general attitude of the average US citizen is that if it doesn't happen in their back yard there's always room for doubt. Unless something is so horrific and its effects so wide-reaching most people wouldn't believe it.
The Gremlins story line could easily adopt that attitude. It would actually be a lot better if Billy and Kate, who are hopefully married at this point or at least still friends, could be front and center for this film along with several of their costars that were present in the first movie. It would almost be like a welcome back to many of them if they were to be a part of this film somehow.
So far it's been revealed that the director who would take over the film would want to use the old-school puppets that were used in the first one. CGI would still be necessary but the film would still lean heavily on the puppets. The more familiar feel seems like it would stay closer to the story and offer less in the way of any deviations that could possibly detract from the main point.
But that still begs the question of how more gremlins would even begin to appear. We know that Billy and Gizmo both know not to mess around with the strange ability the Mogwai has to replicate and even turn into something far nastier. So how would the gremlins emerge? Would Gizmo still be around? What's the lifespan of a Mogwai?
There are so many questions to be answered, and preferably before the movie hits the big screen.
Save