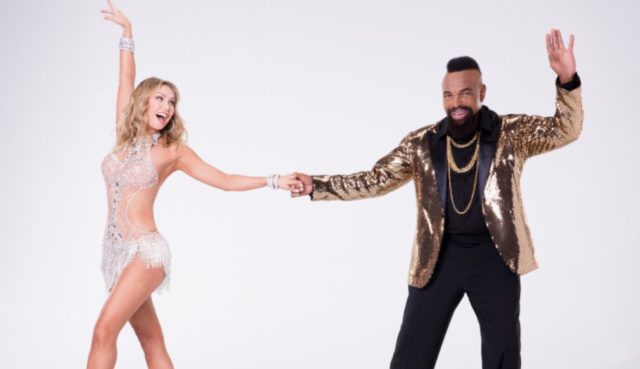 The hype is about to be over. The moment we've been waiting for on Dancing with the Stars is upon us. The show has been trying to get Mr. T for nearly a decade and they've officially got him now. While DWTS has a very solid cast that also features Bonner Bolton, Charo, Chris Kattan, David Ross, Erika Jayne, Heather Morris, Simone Biles, Nancy Kerrigan, Nick Viall, Normani Kordei and Rashad Jennings, all eyes are going to be on Mr. T. There's just no way around it.
Can Mr. T bust a move without hurting himself? Hopefully Kym Johnson can tame the former A-Team and Rocky III star. Is Simone Biles as strong in the ballroom as she is on the balance beam? And what can we expect from Nancy Kerrigan? She's got to be a crowd favorite this year.
It's extremely hard to make predictions about what will happen with this show but if I'm going to take a front runner, it has to be Simon Biles. I know that gymnastics success doesn't always translate into dancing success, but let's face it. Athletes usually tend to do well on this show. Biles already has the stage presence in that she knows how to perform for a crowd, has a great smile, and obviously knows how to compete under pressure. Plus you have to think someone as athletically gifted as Biles would be able to pick on dances moves pretty seamlessly.
But come on folks. This is all about Mr. T. It's funny because over the weekend I wrote a post about how much I love Clubber Lang not even realizing that we'd be seeing Mr. T today. If Mr. T pulls one of these during the show, I think I might just jump off my chair and do my own dance.
Can you even imagine how incredible it would be if Mr. T pulled this line on Dancing with The Stars? Wow.
Tell us what's wrong with this post? How could we improve it? :)
Let us improve this post!