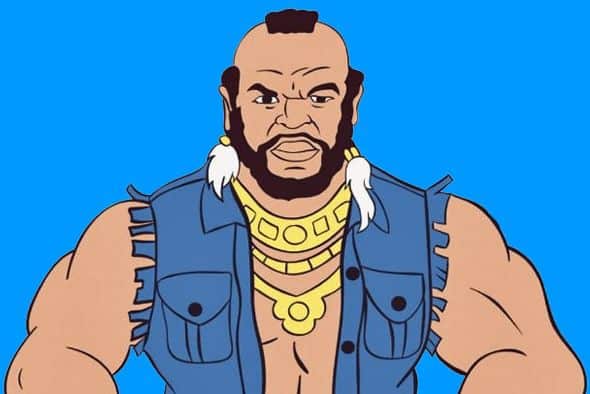 By far the best news of today other than the fact it's Friday is that we have confirmation that none other than Mr. T will be joining the upcoming cast for Dancing with the Stars. It was also revealed that super gymnast and Gold Medalist a million times over, Simon Biles, will also be on the show. Normally the full cast for DWTS doesn't get announced for another few months but according to a new report, we already know two of the famous faces who will compete for the mirrorball trophy.
Biles has been a highly sought after contestant after she won Olympic Gold in Rio. A spot didn't pan out for her in season 23 but it appears that Biles will get her chance. As for Mr. T apparently the show's producers have been trying to get him on the show for years. And rightfully so. We're talking about Clubber Lang here folks. We're talking about the A-Team. We're talking about a guy who had his own cartoon. Yes, a cartoon!
Believe it or not Mr. T is 64 years old but I'm sure this man can still cut the rug and punch like nobody's business. Clearly he's the person I'm rooting for most to win this upcoming season. P.S. this video of him and Nancy Reagan never gets old.
Save
Tell us what's wrong with this post? How could we improve it? :)
Let us improve this post!