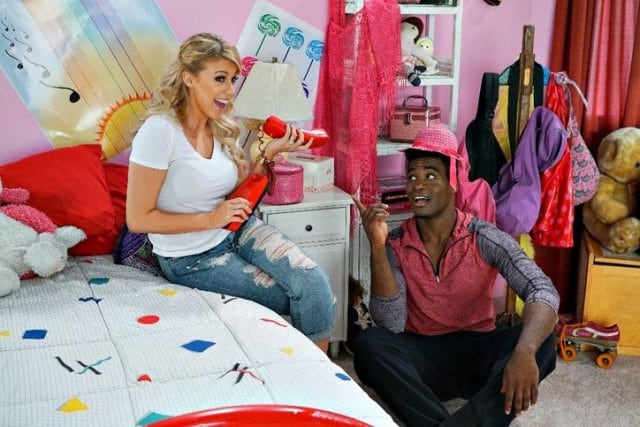 Welcome to another season of Dancing With the Stars!! The celebrities who are amazing and people that are ok. You get the national MVP of the year Von Miiler… you get journalist Geraldo Rivera. Now, let's get to meet the contestants!!
Meeting them in order of their place of their leader board, we have a three way tie! From Boyz II Men comes Wanya & Lindsay and they danced the cha-cha. Not only cause there chemistry tight but they danced really well together. As Carrie Ann put, "You are a total twinkle toe in the making!" Next we have Good Morning America meteorologist Ginger teaming up Val who was the Season 20 Champion. I didn't think it that was great but Carrie Ann you're like another Bindi Irwin. Impressive!! Last we had the America's Next Top Model winner Nyle and Peeta who was the Season 14 Champion. They truly were good! They all got 23.
Now let's get the 21 pointers. First, you had the youngest fighter ever on the UFC Paige & Mark dancing to foxtrot. They were good and Bruno pointed out that Paige was, "The flying beauty!" Next, we had Marla & Tony. Tony, who was the Season 15 champion, and Marla, actress and ex-wife to Donald Trump, danced to quickstep. She wasn't bad but that the great thing about is she had fun! So many take it so seriously and yes, it is a competition but you can also have a blast while at it! Next, we had one NFL superstar Antonio & Sharna followed by Von & Witney, who was MVP! I don't watch football much but apparently Carrie Ann does because she freaking out over the athletes!!
Lastly, let's round out a leader board. First, the next two contestants should feel no shame. First, it's Kim, from Facts of Life and Real Housewives of Atlanta, and Sasha. Next is Jodie, from Full and Fuller House, and Keo. They got a very good of 20. I'm just nervous for Jodie and I remember Keo being voting out early. Fingers crossed! Up next we have actress/model Mischa & Artem with a score of 16 and good old Geraldo & Edyta with the 13.
All in all a good episode. Some people were just, as Len put it, "walking through the parts" but what else expect? It's Week 1. See you all next week!!