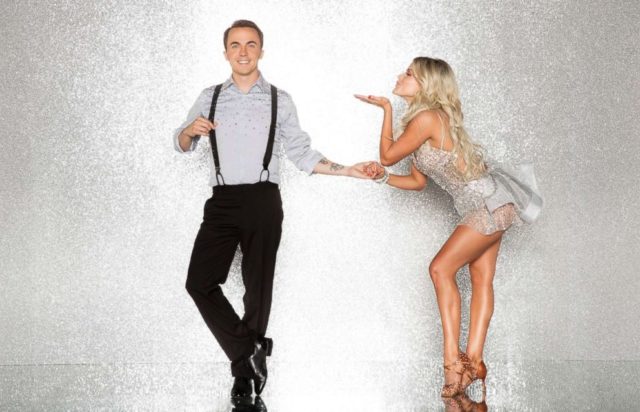 Dancing With The Stars has long been considered one of the best so-called reality television shows of all time. This week it celebrated its 25th season premiere, something that should be celebrated with great fanfare. While the show was widely advertised for weeks before the premiere, there were far less viewers that chose to tune in for the duration of the program.
In fact, DWTS ratings were down a full 19 percent when compared to last season. While the network that runs the show, ABC, still came in ahead of all of the other major networks when it came to viewers, the numbers weren't where network executives had hoped they would be. It was much anticipated that Dancing With The Stars would bring in far more viewers than actually tuned in.
The bigger question is, why is Dancing With The Stars seeing a sharp decline in viewer loyalty? Is there a reason that there weren't as many people watching the show last night as in years past? One would think that with the 25th anniversary premier, more people would be tuning in than ever. Instead, the exact opposite happened. Even dedicated viewers that had spent several seasons watching the show ultimately chose not to watch the season premiere. Does this spell problems for one of the most popular television shows on network TV?
If you really are trying to decide why this might have happened, it could have a lot to do with the fact that the show has been on for a very long time. Perhaps after 25 seasons, people are merely tired of watching what basically turns out to be the exact same thing, week in and week out. There are only so many things you can do with a dancing competition, especially when it is restricted to ballroom dance. Of course, that may not be the only reason. While this season has been called the most star-studded season ever, the show has a habit of getting so-called stars to be on the show that most people have never even heard of. This can be a problem when it comes to viewer loyalty. People want to see someone they recognize on the dance floor, not some total stranger that they have never heard of.
In recent years, there has even been talk about the possibility that the show could be rigged. There is no doubt that there have been contestants that were far superior in skill to others that were sent home early while the people that could barely dance continued to compete. Perhaps all of these things have finally combined to make people realize that the show just isn't quite what it used to be. Today, it is much more commercialized with a lot more glitz and glam than it had when it started. Maybe dedicated fans have had enough.
In the end, no one really knows why people chose not to tune in last night. Each individual that chose not to watch the show is likely to have their own reasons which are unique to that particular individual. One thing is certain, though, and that is that ratings have to improve or the show may be experiencing its 25th and final season. Of course, only time will tell how it all will go.
Save
Tell us what's wrong with this post? How could we improve it? :)
Let us improve this post!