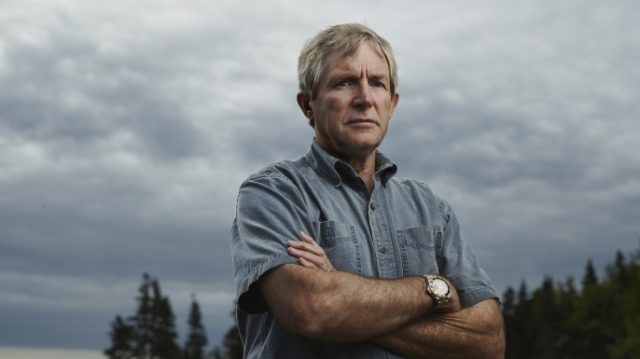 Craig Tester is a producer for The Curse of Oak Island who makes appearances within the TV show as well. Before this role, he had a career in engineering, which is something that has helped out when it comes to his current involvement in what has become one of History's most popular TV shows. Unfortunately, Tester's name has shown up in the news in recent times because his son passed away earlier in 2017 at the age of 16.
Here are five things that you may or may not have known about Craig Tester:
Used to Wrestle
People tend to have hobbies and interests besides whatever it is that happens to be most associated with them. In the case of Tester, it is interesting to note that Tester used to wrestle, which is a demanding activity that casts him in a new light for those who were unaware.
Used to Be in the Oil Business
Tester used to be in the oil business with Lagina. There, he put his training as an engineer to excellent use in the oil fields. Now, he puts the further expertise and experience accumulated through his time in the oil business to good use for the production of The Curse of Oak Island. After all, Tester is instrumental in determining where to dig as well as how the digs should be conducted, meaning that he has a rather critical role in the whole search process.
Spoke About the Process to Secure Permission to Dig
It took the people behind The Curse of Oak Island some time to secure permission to conduct their expeditions. This is because while Canada used to have a Treasure Trove Act, said legislation was abolished at some point before the start of the TV show. As a result, Tester and the others had to wait for the passage of what is called the Oak Island Act, which provided them with the chance to secure permission for their expeditions to Oak Island. Given its name, it should come as no surprise to learn that the Oak Island Act provides the chance for interested individuals to secure permission to dig on Oak Island and nowhere but Oak Island.
Has Tempered Expectations
In a previous interview, Tester has stated that he maintains tempered expectations about what can be found on Oak Island. This is not an attitude that he started out with but rather something that he has developed over the course of his involvement with The Curse of Oak Island when the initial excitement was met with less than spectacular results. As a result, Tester has chosen to maintain tempered expectations while still having fun with his role on the TV show.
His Son Passed Away in March
People who have been following The Curse of Oak Island for some time might remember Tester's son Drake, who made an appearance in Season 3 of the TV show. Unfortunately, Drake passed away in March of 2017 because of a seizure disorder that he has had since he was born. As a result, the people behind The Curse of Oak Island have since paid tribute to Drake, making much mention of his friendliness as well as his fondness for his friends and family members.