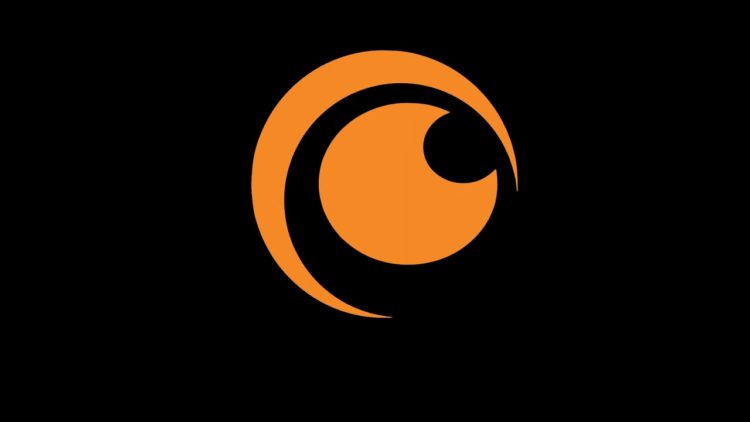 Crunchyroll, one of the world's most popular sources of anime, has a whole bunch of exciting announcements to share as part of the Crunchyroll Industry Panel at Anime Expo Lite. These announcements range from new summer programming, new anime series coming soon, and even new guests heading to Virtual Crunchyroll Expo (VCX) later this summer! If you're a fan of anime, this is definitely something that you're not going to want to miss out on, especially since access to VCX is free! That's right, this event is completely free! Of course, there's extra things you can purchase, but access to the event is not one of those things. So, what did Crunchyroll announce earlier this week? Here's what you can now be expecting for the future of anime streaming on Crunchyroll and VCX!
Crunchyroll Summer Anime
The following anime will be added to Crunchyroll's library this summer, including:
Battle Game in 5 Seconds – A battle of quick wit and power commences as a group of individuals battle every five seconds after meeting! Premieres July. Crunchyroll also included a special video message from Ayumu Murase, the voice of Akira Shiroyanagi from the series.
Peach Boy Riverside – One princess aims to travel the world when one day she encounters a famous ogre-slaying warrior! Premieres July.
Girlfriend, Girlfriend – From the creator of AHO-GIRL comes a story of a triangular relationship as one high schooler dates two girlfriends at the same time! Premieres July.
TSUKIMICHI -Moonlit Fantasy- – Shunned by a goddess by not being enough of a hero, one former high school student aims to survive in a new fantasy world! Premieres July.
Seirei Gensouki: Spirit Chronicles – Realizing his mysterious past, one orphan sets out to live a better life attending a prestigious academy for noble children.
Fena: Pirate Princess – After an orphan escapes to the high seas, she takes her place as captain of a pirate crew for a swashbuckling adventure! Fena: Pirate Princess is a Crunchyroll and Adult Swim Original premiering this summer. Adult Swim will air the English dubbed series in North America and Crunchyroll will stream the subtitled series worldwide outside of Asia.
Miss Kobayashi's Dragon Maid S – Tohru, Kobayashi and all the dragon friends are back in all-new episodes of Miss Kobayashi's Dragon Maid S! Premieres July.
My Next Life As a Villainess: All Routes Lead to Doom! X – All routes lead to another great season of Catarina Claes' comedic adventures in love. Premieres July 3
Drug Store in Another World – The Slow Life of a Cheat Pharmacist – One man sent to another world is going to make the best of his medicine crafting skills, and that's the doctor's orders! Premieres July.
Coming Soon to Crunchyroll
These upcoming anime won't be here in time for the summer, but they will be here soon enough!
Restaurant to Another World 2 – There is a certain restaurant that looks completely normal through the week, but on Saturdays, it opens in secret exclusively to some very unique guests in various areas of a parallel world. Premieres October.
SAKUGAN – This original anime follows a father and daughter on an epic journey that brings them face to face with danger in order to uncover the truth. Premieres October.
The Night Beyond the Tricornered Window – In this horror mystery anime, bookstore employee Mikado has a fateful encounter with an exorcist named Hiyakawa and must help out with exorcism duties. Premieres October.
The World's Finest Assassin Gets Reincarnated in Another World as an Aristocrat – When a great assassin is reborn in another world, he finds himself the heir to a long line of killers from the shadows. With both his modern-day knowledge and experience and the special magic and techniques of this new world, he could very well become the most unstoppable assassin in history…! Premieres October.
In the Land of Leadale – A leisurely adventure tale is about to begin, featuring a girl transported to a game world and the smiles and tears she shares with her quirky companions! Premieres January 2022.
Orient – This is a story about Musashi, a 15-year-old boy who lives in Japan during the Sengoku period where Japan is ruled by demons and Mushashi must try to confront these creatures with a certain special power!
Virtual Crunchyroll Expo Guests
Crunchyroll also announced some special guests that will be attending Virtual Crunchyroll Expo, including:
Junichi Suwabe, the voice of Shopkeeper (also known for his work in JUJUTSU KAISEN as Ryomen Sukuna, My Hero Academia as Shota Aizawa, and Yuri!!! on ICE as Viktor Nikiforov among many others)
Saori Onishi, the voice of Kuro (also known for her work in Is It Wrong to Try to Pick Up Girls in a Dungeon? As Ais Wallenstein, Umamusume: Pretty Derby as Mejiro McQueen and Haikyu!! As Kanoka Amanai)
Sumire Uesaka, the voice of Aletta (also known for her work in DON'T TOY WITH ME, MISS NAGATORO as Hayase Nagatoro, My Next Life as a Villainess: All Routes Lead to Doom! X as Susanna Randall, and The Great Jahy Will Not Be Defeated! as Kyoko Jingu)
Virtual Crunchyroll Expo will be held from August 5-8. Crunchyroll also outlined two of the latest Crunchyroll Games mobile games, including JRPG "Princess Connect! Re: Dive" and a co-op fantasy RPG "Mitrasphere," that launched last week.
There's a ton of exciting anime to look forward to, and quite a lot of it is coming pretty soon! So, make sure that you're prepared and caught up on everything else, so that you can dive right into these fantastic anime series, and stay tuned for more on Virtual Crunchyroll Expo!