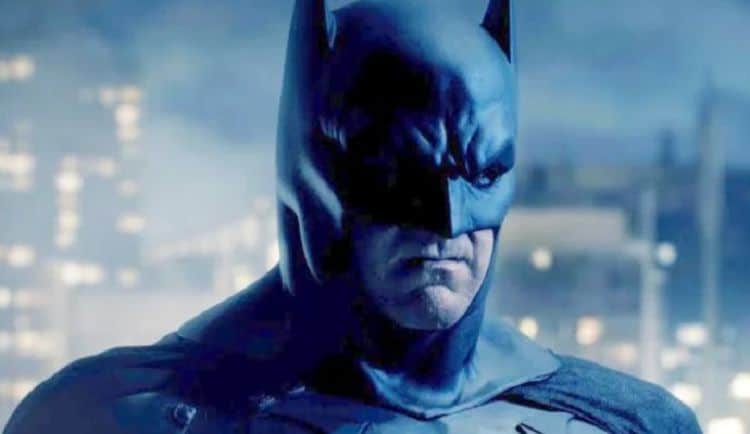 The troubling relationships between heroes and the villains they fight against tend to be difficult to navigate sometimes, especially when both hero and villain are undeniably dark. Batman and the Joker have been enemies for so long that it's hard to understand at times why Batman hasn't punched Joker's ticket yet, since the clown prince of crime has certainly deserved it on more than one occasion. But somehow over the years, it's been possible for Batman to adapt and evolve with his enemies and while he still has rules that he won't break for anyone he's become a lot more ruthless at times than a lot of people can recall him being in the past. Even with that in mind though he's still not a hero that kills people unless there's simply no other choice, which is odd for a vigilante since he does manage to beat a lot of criminals within an inch of their lives and possibly causes more suffering than simply killing an individual would ever do. The argument over which method is more just and which is crueler has been an ongoing discussion for quite some time, but it bears stating that for all his good intentions, Batman is a pretty vicious individual when he's not being a detective.
It's not hard to figure out why this attempt at telling the story between the two characters would be popular enough to go viral, especially when it comes to the Joker supposedly dying of skin cancer. The initial butt-kicking that Batman dishes out on a group of thugs is, as usual, impressive since the lights cutting out, the obvious outcome as Batman kicks the living hell out of the villains and saves the kidnapped girl are expected. But the boot stomp to the villain's genital region, that's pretty vicious to be certain, and while the dark knight has done worse over the years it's still pretty brutal. But be honest, there are a lot of individuals out there who would love to do this to anyone that would harm or even mess around with kids, right? Kidnapping isn't molesting, but the general idea is that you don't mess with kids in any way, and those that do absolutely deserve a good stomp to the nethers to remind them of that lesson that many people know but some deviant individuals appear to forget now and then. And when it's Batman stomping the bad out of you, an individual is bound to remember it.
Placing Michael Madsen as Detective Bullock was an odd choice since he's not a bad actor, but he feels a bit too manic in this piece, as though he's simply trying to get through each scene. His timing feels off at times and his delivery is a bit awkward, but the part still works. Upon reaching Arkham Asylum we get to see several of the inmates, among them the Riddler, who's played by Doug Jones, Killer Croc, Poison Ivy, Harley Quinn, Mr. Freeze, and one guy that could be Victor Zsasz judging by the scars on his body. We even get to see Hugo Strange, who is running the asylum, but the best part of course is when Batman and the Joker square off as the clown prince eventually begins to dig into old wounds by bringing up the death of Robin and the horrors he visited upon Barbara Gordon. One might almost think that Batman is about to snap and kill the Joker after wrapping a chain around his neck and wrapping it around an overhead pipe. But of course, if anyone thinks that then they don't know the complexities that have been in place between these two for so long.
The moment that Batman drops the chain, after listening to Joker's confession about three missing officers, it's evident that Batman has been playing a long game that involves keeping Bullock in the dark just as much as the Joker. Plus, switching out Joker's lab results and slowly but surely poisoning him to make it appear that he's terminally ill is dark, even for Batman, since it's the type of unethical immoral behavior that he normally wouldn't engage in. It gets results without a doubt, but it also has the advantage of making it clear that Batman's madness wins out sometimes, and that his darker nature takes over when what has to be done isn't within the boundaries of the law. It shows once again that Batman isn't a perfect paragon of virtue, and isn't about to preach that he is. What he might state is that he's out for justice and that he's looking to punish those that would deny it to others. But deep down, Batman is just as over the edge as any of the villains he's dealt with. The only difference is that he seeks to make things better, even if he makes them worse now and then.