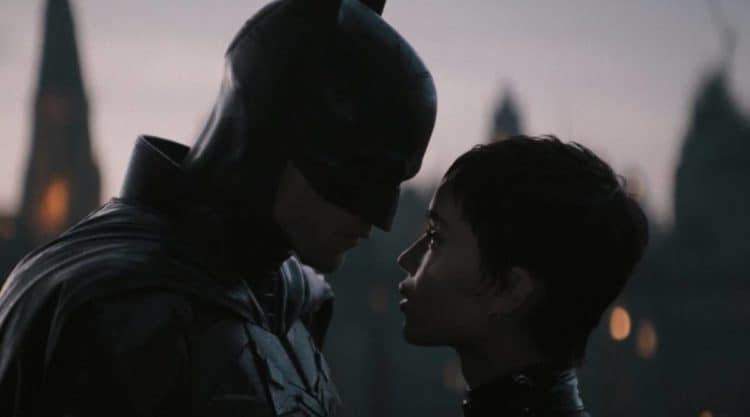 And to think, I nearly resisted writing anything about The Batman since I didn't want to get into it any longer. But a full reveal of the movie makes it kind of impossible to stay quiet any longer since as other articles have already made it clear, this version of the dark knight feels as though it was taken over by a grown-up version of Edward Cullen. It feels likely that Robert Pattinson might not appreciate such a comparison since he's been attempting to escape his Twilight role for a while. And yet, while it's been seen that he can really act, and go far beyond the Cullen influence, The Batman felt like a serious regression. How a person feels about an individual actor isn't a great barometer when it comes to talking about a movie as a whole. But watching The Batman it was a little too easy to feel one's eyelids drooping as each time the movie felt like it was about to be over, it kept going. People can indeed check the runtime before sitting down, but the pacing of this movie was a mess, as was the entire story.
Saying such a thing isn't bound to be popular, but it's also bound to be swatted away as a 'hater' comment since many of those that have already watched The Batman and those who were anticipating it in a big way aren't bound to badmouth it. That's okay, really, but the fact is that this movie felt more like a slightly darker version of Twilight thanks to the dialogue, how things were set up, and overall feelings between Batman and Catwoman. Plus, how in the world do women with nails like that avoid scratching the hell out of themselves? There's an explanation of course, but it still boggles the mind just a bit.
Getting back to the movie, there was a lot of promise for this version of Batman, but promises that don't get kept can be kind of a downer for some people, and momentary setbacks for superfans that are willing to accept just about anything so long as it's not a complete betrayal of their expectations. In all fairness, The Batman wasn't a completely horrible movie, but it was tough to watch thanks to its long-running time and the insanely slow pace of its dialogue. Every other character appears to growl their words, or sound like they're a teenager that's going through a rough case of puberty, and the emotions that get tossed about in this movie are reminiscent of several teen movies in which the actors are not only too old to be teens but are also directed to overact. The idea that this version of Batman would be the one that people would cling to was ambitious to start with, and while plenty of people are willing to state that they love the movie and that it's one of the best live-action Batman movies yet, it's still easy to wonder what in the world people see in this movie. One guess would be is that…it's Batman.
That, and the fact that Bruce Wayne is rich appears to be the main reasons why he's so popular since Batman's legend has become so big at this point that people aren't bound to turn on him no matter what happens. That's a good thing and a bad thing since on one hand, it means that he's a secure and stable character that can't be ruined, forgotten, or even tarnished since people have been through enough with the character that they're going to accept whatever happens. On the other, he's a predictable and overrated character that no one is going to say no to since they expect most directors to have trouble with coming up with something new and exciting for Batman to do. A good example of people simply accepting anything and everything that is Batman is the fact that movies such as Batman Forever and Batman and Robin, two of the worst in the series, are now being looked at again in a different light, meaning that someone decided to rally support for these movies by convincing others that they were worth look at again.
That's admirable to certain since Batman is a legendary character that a lot of people have enjoyed over the years and the fact is that the admiration has been earned. But trying to put a positive spin on this movie is about as difficult as saying that Twilight was designed for someone other than teenage girls that were bound to go crazy over the whole vampire/werewolf feud. From the dialogue that felt forced after so many long and awkward silences to the feeling that Batman was more of an emo teen that had grown into a dark and disturbed adult.