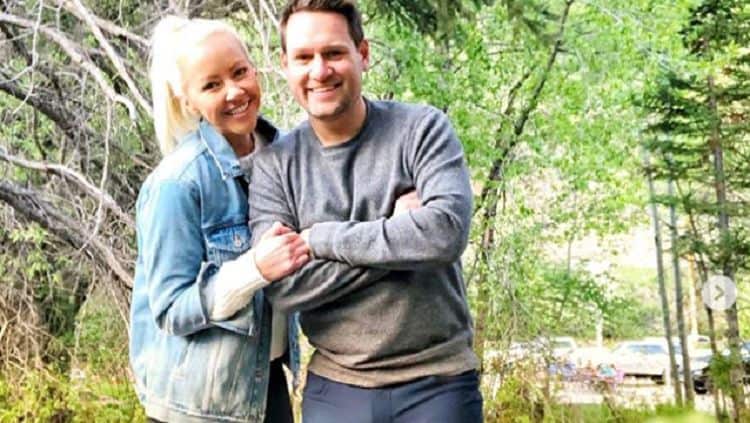 There aren't too many out there who don't like cake. As one of the most popular desserts, there's just something about cake that is hard to resist. If anyone knows this first hand, it's Courtney Rich. The self taught baker has become very popular over the last several years for her amazing cakes and likable personality. Courtney has made several TV appearances on shows like The Kelly Clarkson Show and The Today Show. In addition to being passionate about sharing her talents with the world, Courtney also loves to help others learn about baking. One day, she may even have a TV show of her own. Keep reading for 10 things you didn't know about Courtney Rich.
1. She Never Planned On Baking Full-Time
From the outside looking in, Courtney seems like someone who has always wanted to be a baker. That's not the reality, though. Courtney always loved baking but, she never actually planned on becoming a full-time baker. Instead, she saw cooking as a hobby that she enjoyed doing for her family and friends. However, she eventually got to the point where she couldn't stay out of the kitchen.
2. She Has A Degree In Communications
For over a decade before getting into cooking, Courtney has a completely different career. She attended Brigham Young University where she earned a degree in broadcast journalism. Her background in journalism has come in handy as she built a brand and a blog for herself.
3. She Start Baking From Scratch Until She Was 26
When Courtney made her first cake from scratch, it wasn't exactly something she was looking forward to. She told Women on Topp, "I didn't bake my first cake from scratch until I was 26, when my son turned one. I did it out of a bit of intimidation, actually. I was throwing my son's birthday party and my in-laws would be in attendance. They are excellent cooks and I didn't want to make a cake from a box or buy one from the store. "
4. She's A Mormon
Faith is something that has always been important to Courtney. She has been a member of the The Church of Jesus Christ of latter-day Saints for all of her life. Even with all of the success she's had over the years, her belief in God has helped keep her grounded.
5. She Was An Intern At Paramount Studios
Courtney is the type of person who puts her all into everything she does and she's always been passionate about learning as much as possible. During an interview with The Hype Magazine, she said, "I did internships at places like Paramount Studios, where I had to do grunt work like getting coffee. I took the job to get the experience, and it helped to have a great name on my resume. You really have to be willing to work hard no matter what the job is. It's important to make those connections and get well-known names and brands on your resume."
6. Family Is Her Top Priority
Being a career woman and raising a family can be challenging, but Courtney manages to do it all with poise and grace. Family is her top priority but that doesn't mean she hasn't missed a few important moments here and there. However, when Courtney does get to spend time with her family, she makes it a point to make it count.
7. She Wants To Inspire Kindness
Everybody who has a large platform has a goal in mind for how they want to use it. Courtney's goal is to inspire people to be kind. She says, "I'd want to inspire a kindness movement. A movement to be more kind to ourselves and those around us. If we weren't so quick to judge or assume the worst in others, if we gave ourselves a little more credit for the things we're doing rather than the things we're not, we'd have better relationships with one another, we'd feel more confident in our abilities, we'd be more likely to share our talents and goodness with others."
8. She's Struggled With Mental Health Issues
Courtney may seem like she has it all, but things haven't always been easy for her. She has battled against anxiety and depression throughout the years. Although her struggles have made her journey a little more difficult, they have also made her a much stronger and compassionate person.
9. There Are Two Famous Women She'd Love To Go To Lunch With
If you could sit down at lunch and pick anyone's brain, who would you choose? The answer to that question is a no brainer for Courtney. She'd love to get the opportunity to sit down with Oprah and Joanna Gaines. She was inspired by both of them and she would love the chance to learn more from them.
10. She Likes To Work Out
When you bake for a living, it's hard not to over indulge in cake and other sweet treats. For that reason, staying healthy and fit are two of the most important things to Courtney. She love to hit the gym and work out on a regular basis. Sometimes she even shares her routines with her followers on Instagram.