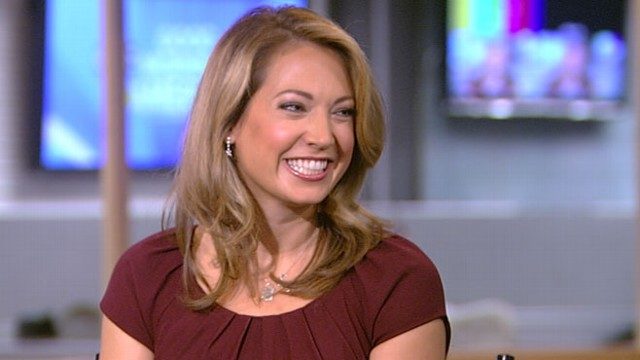 Not all TV celebrities are actors, producers, or directors. Some of them are as down to earth as the average person and yet are so much more intelligent by dint of their job and what is expected of them. Maybe I should state that their intelligence is greater in certain fields, as Ginger Zee is a noted meteorologist for ABC News. She's one of the most respected personalities on the show and has worked long and hard to get to her current position. Ginger has been active in her current role since around 2004 so she has a great deal of experience, but she has been working towards this goal for a number of years.
Here's a few other things you might not have known about Ginger.
5. She was named after Ginger on Gilligan's Island.
Almost everyone is named after something or someone that another person finds inspirational. In a way it is expressing their love for their child by naming them after someone or something they admire or that means a lot to them. While her dad obviously had a little crush on Ginger from Gilligan's Island, what guy didn't, her name no doubt meant something a little more.
4. She was turned on to meteorology at age 8.
Ginger has stated that the things she's seen in the world since she was eight years old have had a profound effect on her life and her decision to become a meteorologist. It's kind of impressive that some people really stick by what they want to do when they're kids and don't bother to change their minds a hundred times before they're grown. That's kind of inspirational really.
3. She was asked to fill in as a guest meteorologist on The Today Show.
This was when she got her first big break, or at the least the one she'd been hoping for. Since she was young Ginger's goal was to be the featured meteorologist on The Today Show. It was a special feeling no doubt when she got the call that she was going to come on the air and achieve her dream. That was one goal that she'd been keeping above all others.
2. She is narcoleptic.
Narcolepsy is often thought to be a simple sleeping disorder. While that is a part of it there are also other factors such as hallucinations, sleep paralysis, and even a loss of muscle control. Some of these symptoms are worse than others, but despite her admitting to having the disorder there hasn't been a lot of discussion on what kind of symptoms she's suffered from. Really, is there any need?
1. She is an AMC Certified Broadcast Meteorologist.
Being a meteorologist has been a lifelong goal for Ginger and it's taken a lot of hard and unforgiving work to achieve that goal. But she has been dogged in her determination and unyielding in her drive to attain that which she has worked so hard for, and fully enjoys her current position.
Remember, just because someone's a celebrity doesn't mean they need to be an actor.
Save