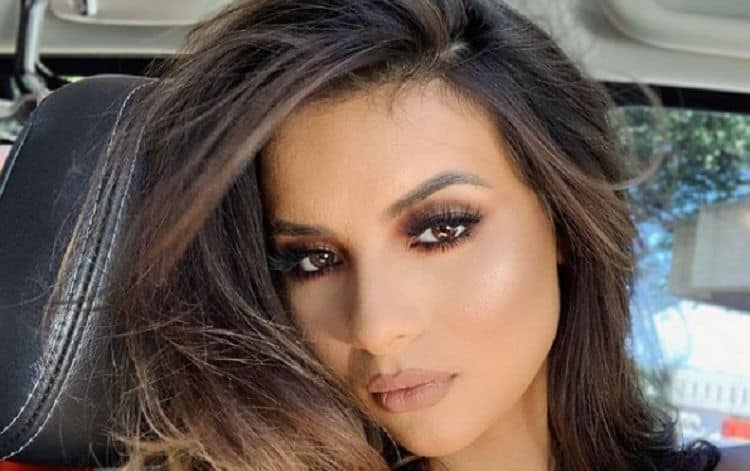 When "The Bachelor Presents: Listen to Your Heart" decided to bring together twelve men and eight women, all with a musical background to see if they could find their match, Mariana Jasel felt this was her chance to find true love. The 23-year-old, unfortunately, did not make it past the second episode. Since we did not get to learn much about Mariana, here is everything to know.
1. A single dad raised her
Some celebrities have not had the fortune of being raised by both of their parents, but they still turned out right. Take, for instance, Prince Harry and William, whose mother died in a car crash or Hugh Jackman whose mother walked out on them. Mariana does not disclose what happened to her mother; she only talks about being raised by her father, whom she refers to as her ultimate superhero.
2. She started singing at the age of 4
Marian Jasel describes herself as a singer and songwriter. She began her musical journey when she was only four, and the gift runs in her family since she says her relatives are musically inclined. Therefore on her Instagram, most of her posts are of her sharing music. She also encourages her fans to watch her on TikTok, where she has also garnered a substantial fan base of 6,804 followers and 17.9k likes. She can play the guitar; her skills are yet to be perfect, but her dancing is impressive.
3. She's not shy about her body
Well, if you got it, flaunt it, and Mariana knows that she is beautiful, so she uses every chance to show off her flawless body. Her trim figure has attracted many to comment on how gorgeous she is, some even wondering what camera she uses to get the fantastic pictures. Mariana uses shorts, body-hugging dresses, and crop tops to model her slim figure. From the many posts she has on Instagram, we can assume the view from behind is her best feature, considering that she also does not mind posing in thong bikinis.
4. She might soon become an Instagram influencer
Besides, people admiring how magnificent her photos are, others are seeing it as an opportunity to help promote their products. Therefore in one Instagram post, yuri45x appreciates Mariana's vibe and asks if she would be interested in assisting them in advertising their brand. Another person, anthonyrhynemusic, also asked her to inbox him for business while yet another, @sinceresallyboutique, told Mariana they would like to collaborate with her. Such comments go to show that with the exposure she is getting from reality television, she will soon become an Instagram influencer.
5. She loves animals
Charles Dickens said there is no greater love than that of a cat, while M.K. Clinton added that the world would be a better place if we all learned to love as unconditionally as dogs do. Therefore even if Mariana has not met the love of her life, having loved a dog is enough preparation to give unconditional love. Two years ago, she posted on Instagram two pictures of her lying down next to a dog and captioned it "puppy love," while in another, she is holding on to Luna, her cat.
6. Her Instagram following is growing.
When Bustle published an article about Mariana, her following on the platform was little over 6,500 thanks to her 120 posts. Since then, she has only added four posts, but the number of followers has grown to 6,830, but we can be sure that it will continue to increase now that she has become a television sensation. Besides, if she agrees to collaborate with the many brands that are asking her to inbox them, she will soon be a celebrity, raking in all the benefits that come with having a large following.
7. She likes being inspirational
Life has its ups and downs, and we all could use some motivation to help us overcome the obstacles; thus, Mariana uses her social media to inspire her fans. She shared in one picture that she learned people could go 40% more than what they think is their limit. Just like most motivational speakers will tell you that when you write down your aspirations, they most likely will come true, Mariana happens to believe so too. She captioned one photo as "write the way, light the way," perhaps telling people that they should pen down their dreams to serve as a guide. Mariana also advises her followers that once they get their mind right, everything else will fall into place.
8. She is optimistic and confident
The musician likes to remain positive, saying that no one can mess up with her Zen while in another picture, she describes herself as being made up of determination and hope. Her self-confidence has also seen her post that she is a one-of-a-kind design, and there is no one else like her. She even acknowledges that she is beautiful by captioning photo as "so sweet," and she commands her day by saying it is a good day to have a good day.
9. She is a romantic
According to her profile on ABC, Mariana is a romantic with her head in the clouds. She does not disclose any details of her previous relationships, so it is hard to know what happened. Still, what matters is that she is not giving up on finding her life partner hence her acceptance to be in the reality show. Unfortunately, by the second week, she did not get a rose; thus, she was eliminated. We can only hope that she continues searching and finally meet that man who will support her music and dreams.
10. She prefers a private life
They say that in a world where everyone is over-exposed, the least you can do is maintain a little mystery which Mariana seems to have mastered. Besides not talking much about her mother, love life, or even educational background, the reality star did not even bother posting any photo of her being on the reality show. Also, on her Instagram, there is not much information about her except maybe her love for modeling.
Tell us what's wrong with this post? How could we improve it? :)
Let us improve this post!