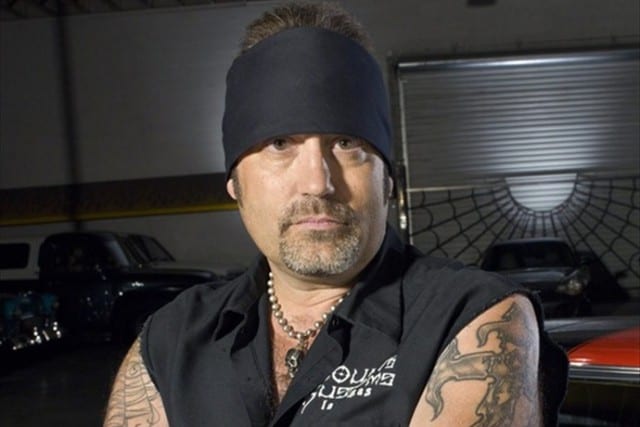 Tonight features a new episode of the show Counting Cars which is already in its fourth season on The History Channel. For those of you who remember it was originally a spinoff of the popular show Pawn Stars. Counting Cars stars Danny Koker, also known as "The Count." So let's learn a little about the man who himself has a car collection of 58. According to wealth website How Rich:
Koker was born and raised in the Detroit area. His family comes from an automotive background. His love for cars started from the time he was a young boy. Most of his relatives worked for Ford. They helped him learn how to work on vehicles and motorcycles, both in terms of mechanics and restoration.
In the late 1980s, he moved to Las Vegas. This is where he opened his popular restoration shop called Count's Customs. Even though Koker has his own show now, he's been on TV for many years in various reality TV shows. They include Pawn Stars and American Restoration.
His own collection of vehicles is at 58, but he continues to add to them all the time. He also owns 78 motorcycles that he has customized over the years and loves so much that he refuses to sell them. The vehicle he drives daily is a 1965 Cadillac Fleetwood. According to Danny, his most prized vehicle is the 1972 Ford Roaster which is the original Mattel Hot Wheels car.
So just how much are those cars worth? How much does the show afford Danny his massive collection? At last count it's been said that Danny Koker has a net worth of $10 million. And with that money Koker's actually been very generous. He's been known to donate to numerous charities, especially those who find good homes for abandoned pets.
So just what kind of cars can Koker buy with $10 million? Well that depends. There are some cars that $10 million won't even get you half of. The most expensive car ever auctioned was a Ferrari that went for close to $40 million. But to put things into perspective, if Danny chose to buy a Corvette he could afford 100 of them since average retail is around $50,000. Not bad! As far as the show Counting Cars, it looks like there should be a solid episode on tonight.
The name of the episode is "True Classics" which will take a look at classic vehicles, including a 1914 Model T pie wagon, a 1960 Cadillac coupe, a tricked-out '35 Ford pickup street rod, and a 1953 Henry J Corsair. Later, Danny visits the Shelby Heritage Center.
Tell us what's wrong with this post? How could we improve it? :)
Let us improve this post!