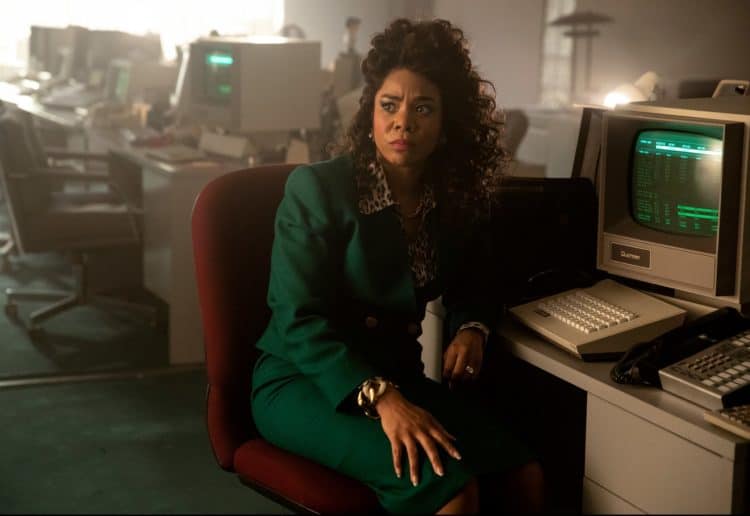 There are a lot of people that will look at Regina Hall and think of Brenda from Scary Movie. It could be that this was one of her loudest and most obnoxious roles she'd ever done, which would be the truth. But honestly she's done a lot more than this in her career and has been a veteran of film and TV for a while. In fact she did a lot of her work in film after the Scary Movie appearances and has been racking up the fame for quite some time. In many ways she's a far more versatile actor than many people seem to realize since she's starred in so many roles that you might not recognize her unless you look closely at each movie. Who she is in Scary Movie is a lot different than who she is in other films and on TV. She's a very classy woman that has managed to bring out a lot of different personalities during her career and yet has been remembered mostly for just one. There are those that could possibly list off her many accomplishments and all of the roles she's played but to the general public if you mention Scary Movie they would likely remember her.
It's not a bad thing to be remembered for one role in particular but it seems like it'd be better to be remembered for a variety of roles rather than just one that was a parody more than anything.
10. She has a Master's degree in Journalism from NYU.
She graduated NYU in 1997, so that made her easily in her 30's by the time she took on the role of Brenda, and yet she didn't look all that old. Obviously she's doing something right if she still looks this good. The way she acts in some movies you wouldn't think that she's this educated, but that's the mark of a great actor, they know how to mask who they really are behind the character to the point that a character believes what they see.
9. She had a role in Ally McBeal.
This is kind of funny since in Scary Movie 2 she makes a crack about the leading star of Ally McBeal. She was in a total of 25 episodes of the show as Coretta Lipp and was even nominated for an award during her time there.
8. Her most well-known role is as Brenda from the Scary Movie franchise.
Brenda is probably one of the biggest personalities she had to work with since she was in no less than three of the popular spoof movies and even went on to have a small part in a superhero spoof movie. However, Brenda is the one person in these movies that has always been the loud, obnoxious, and yet somehow endearing person that everyone has to deal with but still likes to see. She's that friend you can't do without but have to take in small doses.
https://www.instagram.com/p/BiP0DqJn6pT/?hl=en&taken-by=morereginahall
7. She wanted to get into writing and journalism at first.
Her first inclination was to become a journalist when she graduated but when her father died of a stroke she found her priorities changing as she started to accept the realism of her mortality. It was due to this in part that she decided to become an actor and start living her life to the fullest.
6. She had a part in Law Abiding Citizen.
Regina played the role of Kelly Rice, the wife of the DA that was forced to deal with the main antagonist's murderous rampage. She and their daughter had to watch a man being dissected while still alive when Clive sent them the video of him taking the criminal that killed his family apart, literally.
5. She works with elderly citizens as a volunteer.
This shows that she's got a good heart and she likes to help others in her community. A lot of those in Hollywood tend to make time for one charity or another or help others in some way as a means of giving back. It's an inspiration really to know that someone that has so much can give of their time so freely.
4. She tried to become a nun at one point.
This was following a bad break up as she figured that it was time to just let go of the dating scene and do something drastic. Unfortunately she was 40 at the time and the cut of age is 39.
3. She is a big Elizabeth Taylor fan.
The class, the elegance, and the talent drew her in just as it did a lot of people as Regina has been a fan of Taylor's for a long time.
2. She has an impressive filmography.
She's been a busy woman since she got started. Her fame came from her TV appearances in the beginning but once she hit the movie scene she was on fire for a lot of years and she's still active today.
1. Her career started back in 1992.
It's still just amazing to see how young she really looks and realize that this woman is in her upper 40's. She's one of those classy ladies that just doesn't seem to age as much as everyone else.
Yes, she's still more recognizable as Brenda.