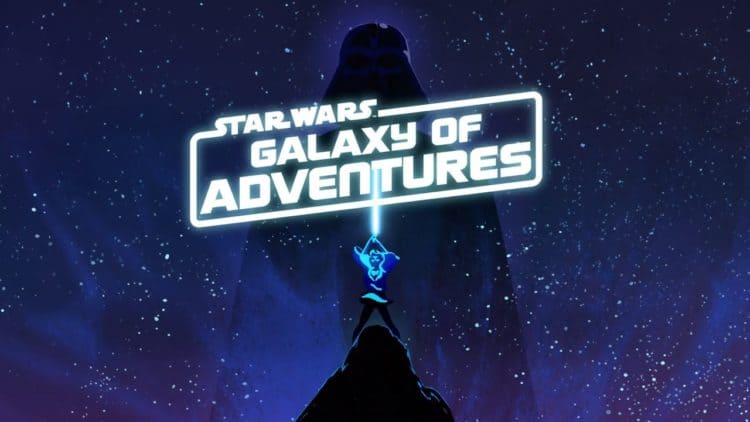 Star Wars: The Rise of Skywalker isn't coming out until December, but the recent release of the film's teaser trailer has fans are already counting down and clamoring for more. Something to tie them over, Star Wars Galaxy of Adventures. Star Wars Galaxy of Adventures is a series of animated shorts that introduce classic characters and timeless themes to new fans and can be seen on Disney's StarWarsKids.com. Viewers may be already be familiar with the stories, but what is new to the series is the score by accomplished composer Ryan Shore. When Shore isn't scoring Star Wars he is scoring other titles such as the animated feature The Legend of Muay Thai: 9 Satra, for which he just took home the Thailand Academy Award for 'Best Score' and Cave, which is premiering at the Tribeca Film Festival this weekend. Below we talk to him about all these projects more in depth.
-Which of the Star Wars Galaxy of Adventures creatives do you work most closely with when scoring each episode?
I work very closely with Barry Kelly, Daniel Cavey, and the tremendous Lucasfilm and Titmouse teams.
-How closely do you work with the sound designers on Star Wars Galaxy of Adventures?
I don't work very closely with the sound designers on the day-to-day, however all of our creative efforts are coordinated through our incredible producers.
-What sounds or techniques would you like to experiment with on Star Wars Galaxy of Adventures you have not been able to yet?
Between scoring Star Wars Galaxy of Adventures, which is very orchestral and traditional, and scoring Star Wars Galaxy of Adventures: Fun Facts, which is all electronic and contemporary, I feel I've already been able to explore so many wonderful sounds and recording techniques. There aren't any additional sounds that I've been specifically trying to find a place for in the palette going forward. However, each episode brings it's own musical needs, and so it's very possible that future episodes will introduce more musical approaches based on the individual storylines.
–Congrats on your Thailand Academy Award for 'Best Score' for the animated feature The Legend of Muay Thai: 9 Satra. Why do you think your score and this film resonated so much with viewers?
Thank you! I'm so incredibly proud of the film and score. The film is 96 minutes, and I composed a 96-minute orchestral score plus an original song heard twice, and therefore this film is a dream-come-true canvas for me as a composer. I think the movie, and hopefully the score, resonates with audiences because the film and story is so incredibly well created, and the emotional arc covers so many emotions including determination, adversity, triumph, peril, romance, adventure, discovery, and growth, that the film seems to been resonating with a very wide range of audiences. We've been so excited by the responses audiences have been sharing with us.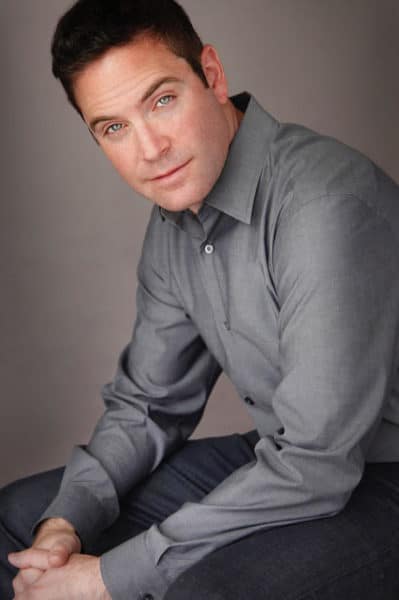 -Can you talk a little bit about your score to The Legend of Muay Thai: 9 Satra. How would you describe your score for the film?
The music is composed for a 92-piece orchestra, featured traditional Thai and Chinese instruments, choir, and contemporary electronics. It's a thematic score, using a leitmotiv scoring approach, which ranges from very intimate to very large and epic, and underscores all of the emotions mentioned above. The score very much goes on the same journey as our main character, Odd.
-Besides length obviously, what are the main differences between scoring an animated short and an animated feature film?
One of the biggest differences I find between scoring short form film versus feature length form film, is that a short is only able to contain a limited number of music themes for them to actually function as themes. Depending on the length of the short, I find that having only 1 or 2 main themes is usually enough, since you need to hear each theme repeated for them to feel like recognizable themes. However, in a short, there are only so many cues, so that therefore introduces the challenge of simply having the time to repeat them. Whereas a feature film can support many more themes in the score. For The Legend of Muay Thai: 9 Satra, I believe I have 4-5 distinct character themes.
-Your recently scored VR film, Cave, is premiering at the Tribeca Film Festival. Can you talk about this film and your score to it?
In Cave, the viewers are transported back to 10,000 BC around a campfire in a cave, where the history of our ancestors are written on cave walls. The story follows Ayara, a young woman who is struggling to decide whether to accept her role as Shaman, her tribe's only emissary to the spirit world. For the score, I researched Scandinavian folk songs, their musical forms and the instruments that would have played them at that time. I then composed my own folk melodies which I used as the musical foundation for the score. I then added western orchestral elements into the instrumentation to expand the size and impact of the music. It is a very melodic score, which at times is very intimate, and at other times grows to encompass a sense of wonderment and spirituality.
-You have a lot of diverse projects right now. Whether it be a VR project, a Star Wars series or an animated feature. How do you keep your scores fresh and unique to the project?
I consider myself so fortunate to have so many wonderful opportunities to compose music for. I find that each of the projects are unique unto themselves, and I find all of my inspiration from the specifics within each project. This in turn makes it so that each score is hopefully entirely unique for each film.