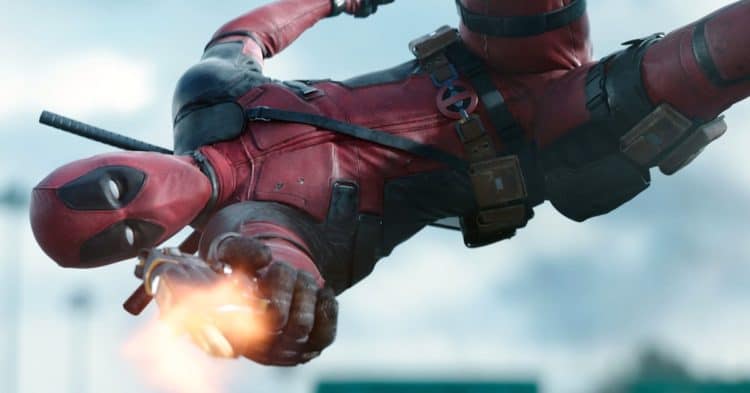 Usually the best hope for any sequel is that it won't turn out to be an abysmal failure since quite honestly the stigma surrounding sequels trends towards failing to live up to the original and therefore becoming a running joke that doesn't end for a good long while. In the case of Deadpool 2 however this stigma wasn't just obliterated, it was pushed to the ground and kicked in the teeth as the story rolled on. It wasn't just the movie that was every bit as good either, the soundtrack was absolutely killer this time around and helped to make the movie something that was, for all intentions, just as good as the first one and perhaps even better on some counts since we no longer had to go over the origin story. That was entertaining too, but in all honesty this time we just got to have fun with the red-clad mercenary.
Here are some of the best songs from the movie.
5. Take On Me
You can't fault Wade for wanting to be with Vanessa after she was killed off so early in the movie, but then a lot of people likely saw this coming without watching the trailers since Deadpool is the kind of movie and the kind of anti-hero that makes a lot of enemies that don't seem to care about who's in the way when they start shooting. But this touching scene near the end of the movie is just a prelude to what happens in the post-credits since Negasonic Teenage Warhead decides it's a good idea to fix Cable's time-sliding machine and give it back to Wade. So of course Vanessa gets saved and a few things get straightened out. It's all just a part of being Deadpool.
4. 9 to 5
Those that haven't followed Deadpool in the comics and have only seen him on TV or in the movies seem to miss out on the part that he is in fact a mercenary that travels the world for a job that might not be all that safe or honorable in some regards but does pay good enough money to keep him from quitting. Plus, he's just really good at it and since he has a healing factor and an inordinate amount of skill with firearms and hand to hand weaponry there's nothing that really stops him from being one of the absolute best. Of course his wit and humor kind of make the scenes even better as well.
3. Nobody Speak
For those that saw the first movie the idea of what to expect should have already been well in mind since the first one didn't hold anything back and was full throttle all the way through. Why would you think that the second one wouldn't be? Oh of course there had to be some level of intimacy since Wade and Vanessa were together, but aside from that it was still a bunch of hilarity and life or death situations that Deadpool somehow waded through, no pun intended, and simply made better by spouting one-liners and jokes all the way through. And yes, his profanity was indeed a big part of the comedy.
2. Welcome to the Party
No disrespect to Vinnie Jones, but THIS was how the Juggernaut was supposed to look from the start. In the comics he's always been massive, not just big, but nearly Hulk-sized and almost entirely unstoppable. The fact that Deadpool tried to use the trick that the Black Widow used on the Hulk in Avengers: Age of Ultron, was kind of funny, but watching Colossus get into the mix with Juggernaut was even better. Despite his immense strength Colossus is just barely a match for the Juggernaut, and without a little backup it's possible that he might not have carried the day so easily.
1. Ashes
The music choices for Deadpool don't seem to make a lot of sense considering that it's an action-packed movie with a lot of violent and energetic scenes that don't seem to be geared towards some of the music that was selected. That's why it's so perfect though. The character of Deadpool is entirely unpredictable, that's been one of his main characteristics for a long, long time now. And to add in certain musical selections that don't seem to make sense actually makes all the sense in the world since it not only keeps up the unpredictability, it also manages to enhance a soundtrack that might be all rough and tough music if not for a few of those songs that even it out. Plus, there is a very Canadian connection when you think about it, y'know, Celine Dion, Ryan Reynolds, Deadpool, and so on. It makes a warped sort of sense in a way.
If there is a third movie coming out like rumors have said you can only expect it to get crazier, and hopefully just as good if not better.