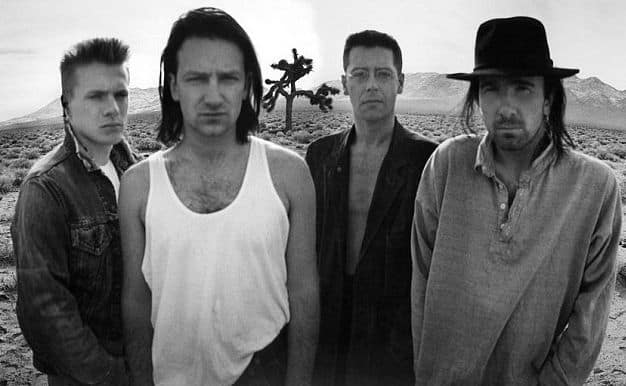 The year was 1987 and U2 put out what many would argue is the band's best album in the history of their career. I happen to think that Joshua Tree is their best work and even 30 years after its release the music 100% holds up today. If there's one band that you cannot argue is supreme in the history of bands it's U2. They've stuck together for over 40 years, put on some of the best concerts in the entire world and have sold more albums than the populations of many small countries. I can personally attest to their greatness having seen them live 3 times. You can just feel the energy at each show and you can tell how obsessed Bono is with performing live. It's infectious.
In honor of the 30 year anniversary of this album, Rolling Stone put together a fantastic piece about Joshua Tree containing ten facts you might not know about the album. You can read the details behind each fact in their article but here they are in shorter terms.
1. The early sessions were recorded in a Georgian mansion — which Adam Clayton later bought.
2. "One Tree Hill" was inspired by the death of the band's roadie and friend.
3. "I Still Haven't Found What I'm Looking For" was originally a completely different song.
4. Recording "Where the Streets Have No Name" was such a hassle that Brian Eno nearly wiped the tapes in frustration.
5. The Band's Robbie Robertson dropped in on U2 as they recorded.
6."With or Without You" was saved by a prototype guitar.
7. "Sweetest Thing" was recorded during the Joshua Tree sessions as an apology to Bono's wife, but didn't make the final cut.
8. The actual Joshua Tree on the sleeve died in 2000 — and a couple died trying to find it.
9. Bono got banged up on the Joshua Tree world tour.
10. U2 occasionally opened for themselves under the guise of a fake country group.