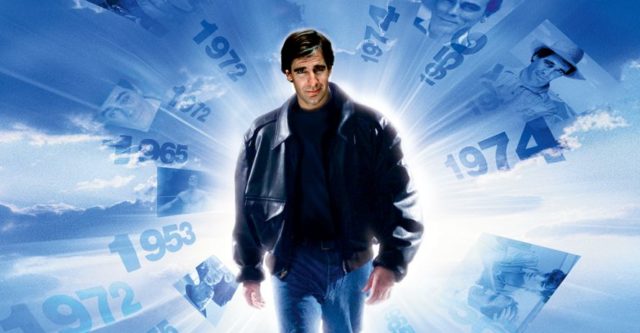 Think about the effects that were used for this show back when it aired back in 1989 and now think of how far technology has come since then. The idea is still sound and the premise is pretty cool when you think about it. Plus, the ramifications that people have theorized about since the show aired could make for a very interesting and engaging show. Think about it, when you change the past in any way, no matter how much or how little, you set into motion events that might cause a serious shift in the history of the world that could possibly upend the timeline as we know it or bring about an entirely different set of circumstances that could prove disastrous to the world we know.
Time travel and the desire to right the wrongs of the past has been an interest of many throughout the years and has almost always been something that people tend to talk about when feeling nostalgic or melancholy or even filled with regret. "If only I could go back and…." is a classic lead-in line that offers a great many possibilities that many individuals would gladly finish with something personal or focused on a grander scheme that might have humongous ramifications for the world at large. The show made it seem at times as though the lives that Sam was changing for the better didn't have a profound effect upon the future, but there were moments when his actions did in fact have a very big impact regarding the time period he'd come from.
The story of a government-funded project that could send a person's consciousness back in time is still a great idea, but it would no doubt endure a bit of tweaking before it was finally delivered to the public. Plus, if a reboot of Quantum Leap were to happen you would absolutely have to bring back Scott Bakula in some way, at least for the initial startup episode or at some point in the show where it would make sense. I mean come on, the guy never did get to jump back to his own time and body, even after saving Al, the guy that was his moral compass and guide throughout the show. You would need to include Dean Stockwell also in order to give the show a little more credibility.
At this time there is rumor of a Quantum Leap movie in the works, but to be honest I really hope that isn't so. Too many shows have been ruined by a jump to the big screen and Quantum Leap is too good of a show to suffer that indignity. It's roots are in TV and that's where any reboot should stay since the story works a great deal better as a series than a two to three-hour feature that could end up butchering the idea. That's an opinion obviously, but one that could very well be felt and supported by many fans of the show that enjoyed its four-year run.