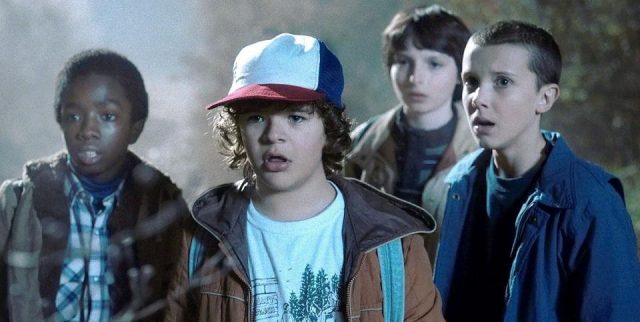 Comic-Con International 2017 was brimming with spoilers, sneak peeks, and first looks galore of upcoming television shows, both new and returning. By now you've got your pick of what you want to see, especially for returning favorites. These are the shows you already love which have promised to come back for even bigger and better seasons than ever before. After taking in all of the panels and press rooms we could get into, TVOvermind has its own favorites as well. Here are our staff picks for the most anticipated returning shows featured at this year's San Diego Comic-Con.
Chris K.- I was a little nervous by the prospect of Stranger Things Season 2. The first season of the Netflix drama is such a wonderful, self-contained, eight-episode story that I hate the idea of anything tainting it. But then the Comic-Con trailer for Stranger Things Season 2 dropped, and it made me completely change my tune. Everything in that two-minute video, from seeing my favorite characters together again, to the striking supernatural imagery, to the amazing music (How much do we think it cost Netflix to use "Thriller"?), had me giddy. Here's hoping the show can deliver on the promise of the trailer and give us a second season that's just as entertaining and emotional as the first.
Blaise H.- As a big fan of iZombie, I cannot wait for the show to return. Season 3 left things in a wild place that completely changes the show's landscape moving forward. iZombie will have a completely new playing field in the fourth season and the panel at SDCC only made me more excited!
Dara D.- For returning shows, I'm most excited to see The Magicians. The energy in the press room was amazing, and all of the actors have great chemistry together. They also really knew the material, better than some of us (which isn't always the case)!
Nick H.- The Flash. Nothing got me so pumped as watching the trailer for the show that was released at Comic-Con. The Flash had a down season and we all know it, but there are zero DCTV shows (and maybe shows in general) that are more ripe for a redemption season. Lots of trailers for returning shows got me intrigued and excited, but The Flash's made me downright anxious for the show to return.
Araceli A.- I am going to call this a very close tie between two shows that are so anticipated, you could feel the energy in their panels: Psych and Outlander. These are two very different shows, but I can't think of any others whose news releases have been so obsessively, minutely followed for the past few months; and neither one disappointed. Psych's massive cult following three years after the series finale made it possible for the characters to return one more time to the screen. Outlander's extended sneak peek for Season 3 was a mixture of delight, shock, and the usual emotional roller coaster its fans are accustomed to. After having watched the entire first episode of Season 3 of Outlander, I can tell you that at the very least you're going to need the whole box of tissues.
Buckle up television fans, because it's going to be a very exciting Fall.
Save