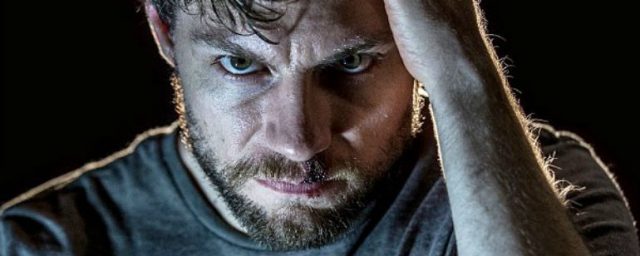 One of the surprise hits of the summer (as far as audience reaction goes) is Cinemax's Outcast, the television adaptation of Robert Kirkman's comic series of the same name. Following protagonist Kyle Barnes, Outcast tells the story of a town seized by demonic possession whose only hope appears to be Barnes. The series is a straight horror drama, but it cleverly blends in family terror with its slow-burn format (check out my review of the series premiere here). The format works wonderfully for the series, and it seems to know exactly what it's doing every step of the way.
This past weekend during the show's panel at San Diego Comic-Con, the cast and crew revealed a trailer for the series that briefly recaps the events of the season while teasing what's to come in the remaining three episodes. Among the teases are more possession, a closer look into Kyle's past, plenty of frights, a major confrontation between Kyle and Sidney, and much more.
Take a look at the Outcast's SDCC trailer below:
[youtube https://www.youtube.com/watch?v=hX3bwInydCA?rel=0]
What do you expect to happen on Outcast during the final part of the season? Are you enjoying the series as much as I have been? Let us know your thoughts in the comments down below, and be sure to tune into Outcast Fridays at 10/9c on Cinemax.
[Photo Credit: Cinemax]