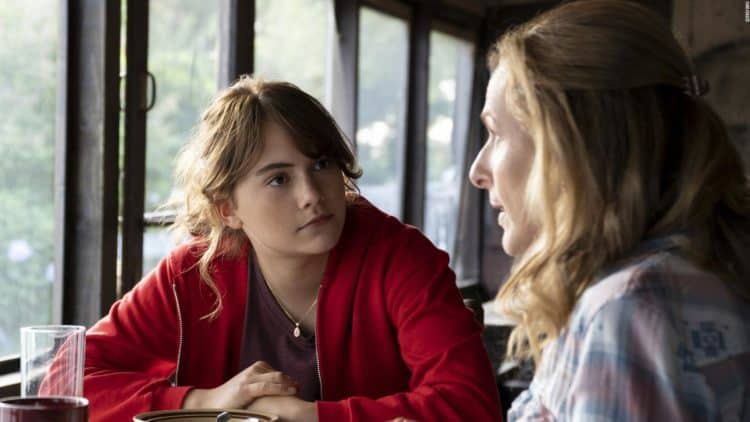 CODA is one of those movies that might seem like a regular family drama at first glance. But in reality, it is an eye-opening tale about a deaf family. The word CODA stands for Child Of a Deaf Adult. It is a coming-of-age film about a teenager torn between her family and a future as a singer. The characters tell the tale of a close-knit, loving family that goes through life's struggles with relationships from a unique perspective. Apart from CODA's focus on a deaf world, other aspects of its production made it become the critically acclaimed film it is today.
A Relatable Tale
Ruby, as a CODA, is a vital part of her family, seeing as she translates the hearing world to her deaf parents and brother. Everything changes, however, when she discovers her singing ability with the help of her enthusiastic music teacher. The fear of leaving her family to fend for themselves in a harsh world threatens the possibility of Ruby joining Berklee College to pursue a lucrative career. Frank and Jackie own a fishing business that is struggling to make money. They depend heavily on Ruby in their day-to-day life, and the thought of losing her is crushing. Their dependency is evident when the hearing teenager explains her parents' sex life during a doctor's visit. The sometimes awkward and intimate relationship she has with her family will remind you of your family. Even a few minutes into the film, viewers feel like they are watching just another ordinary drama, which Sian Heder intended, closing the gap between the two worlds.
A Remake
It helps that CODA's director got her inspiration from the French film La Famille Bélier. This movie set is on a farm in Paris instead of Massachusetts. It was a comedy-drama that also focused on a lovely deaf family directed by Eric Latigau. One of the producers from the 2014 French film, Philippe Rousselet, also made CODA. He had gotten the rights and approached Header to create a similar movie for an American audience. It was nominated for several awards and won the Magritte Awards for best film. With a few accolades under its belt, the American version will be a head-turner. This time around, Heder decided to take a bold approach and cast two deaf actors in the lead roles as the script requires. Unlike the French film, which cast actors Karin Viard and Francois Damien, who are well-hearing individuals. As expected, the film's reception with the deaf community was more of an insult.
A Unique Film
The release of CODA in January at the Sundance Film Festival stood out, becoming the first film ever to win four awards at the event. The film bagged the Directing Award, Audience Award, and the Grand Jury Prize. In addition, the 111-minute movie also got the coveted Special Ensemble Acting Prize at the virtual ceremony, which it deserves for its perfect casting. CODA's writer and director, Sian Heder, earned her directing prize for making the indie movie such a moving and unforgettable experience. The 44-year filmmaker has worked on award-winning projects like Orange Is the New Black, Men of a New Age, and 2016's Tallula. ICM Partners represent Heder.
Her unique way of storytelling moves audiences in a way that places them in the character's shoes. In one scene, viewers can feel Frank Rossi's sadness when his daughter sings a beautiful song he can never hear. The pain and silence from those few minutes make the film tug at your heartstrings. Heder's act of stripping off the sound in such crucial scenes makes viewers feel how deaf people do in such spaces. It also adds to the quiet reality of Ruby's deaf family. Even one line from Oscar-winning actress Marlie Martin evokes deep questions about the choices we make in life. Jackie Rossi asks her daughter if she were blind, would Ruby paint? Knowing they would be unable to see her or experience her talent. Heder's bold decision to try this kind of perspective for a film about deaf people only made it more involving.
The Extremely Talented Cast
CODA has become one of the best film releases in 2021. One of the reasons for this is their stellar casting. The film stars Emilia Jones as Ruby Rossi, who can hear and is born into the deaf Rossi family. Her brother, Leo Rossi, is played by actor Daniel Durant while Troy Kotsur acts as his deaf father, Frank Rossi. Marlee Matlin, who stars as Jackie Rossi, is a deaf actress with a long career in Hollywood. The 56-year-old actress has made strides as a deaf actor, being the only one to win an Academy Award. CODA shows how films are missing out on talented individuals because of their hearing disabilities. The dedicated cast and crew did a lot of learning for the film's production. Emilia Jones learned how to sing and sign using American Sign Language despite being a UK native. Heder also told IndiWire that she learned sign language while writing the CODA script to help her connect more effectively with the actors. With the help of the on-set interpreters, she was able to polish and direct the spectacular film. Her main aim was to expose the world to a community that has little representation on television. Disabled characters often don't get the representation they deserve, with non-disabled actors replacing them on the big screen.
Any Awards?
There is a buzz around town about considering CODA for multiple Oscar nominations. The awards might go to Marlee Matlin and Emilia Jones for their acting roles and Sian Heder for her powerful directing. Due to the excellent reception CODA received at its premiere, Apple bought the award-winning film for $25 million. Its release came later on their streaming platform on August 13. Sian Heder also signed a multi-year deal with Apple, so she might lend her talented writing and directing skills to future original films.
Tell us what's wrong with this post? How could we improve it? :)
Let us improve this post!