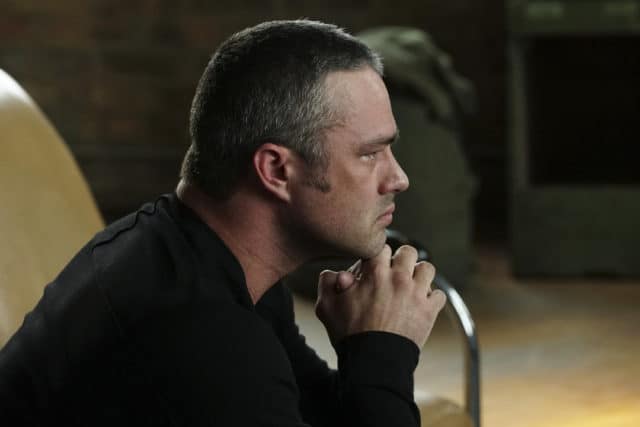 For the love of all that is decent, why can't Kelly Severide ever just be happy? In the five years of Chicago Fire, it's been awhile since Severide has been truly happy. The fact that there's a reference to Shay in this episode proves how long it's been since Severide's been truly happy. Even Otis, Cruz, and Brett manage to find happiness as new roommates. Sure they have a few bumps, but it works out. Finally Severide has found happiness, and circumstances strips it away from him.
Being there for Kannell has to be enough for Casey, because there's nothing he can do to help Severide. Casey doesn't give up on his friends, and he is not going to let Kannell throw his career down the drain. He and Boden work it out so that Kannell is cleared of any wrongdoing for the call that killed his friends, even protecting Kannell's Lieutenant in the process. The motivation to get back into the job isn't as easy. He has to want it. His need to carry on and help people has to be greater than his grief.
Severide hasn't look this agonized since Shay. For awhile there it seemed like Anna's treatments are working. She was positive and optimistic, even when she signed a DNR if the worst should happen. Then the worst does. I don't think Severide realized how much he truly loves Anna until this point. From the beginning they had a connection. The more time passed, the longer Severide assumed that they would be together forever. It's probably the first time in years Severide's felt completely at peace and whole. The only comfort Severide can find after Anna dies is by visiting an old woman who wouldn't leave her home during a fire. Ellie doesn't want to leave her home because of the building itself, but because of all of the memories she shared there with her late husband there. For Ellie and for Severide, it's now their job to keep the memories alive. Anna's last request before she died was asking Severide to carry her. That's exactly what he'll have to do to keep her close.
Taylor Kinney pulled out an outstanding performance this week. He'll carry that emotion into next week's Chicago Fire.
Tell us what's wrong with this post? How could we improve it? :)
Let us improve this post!