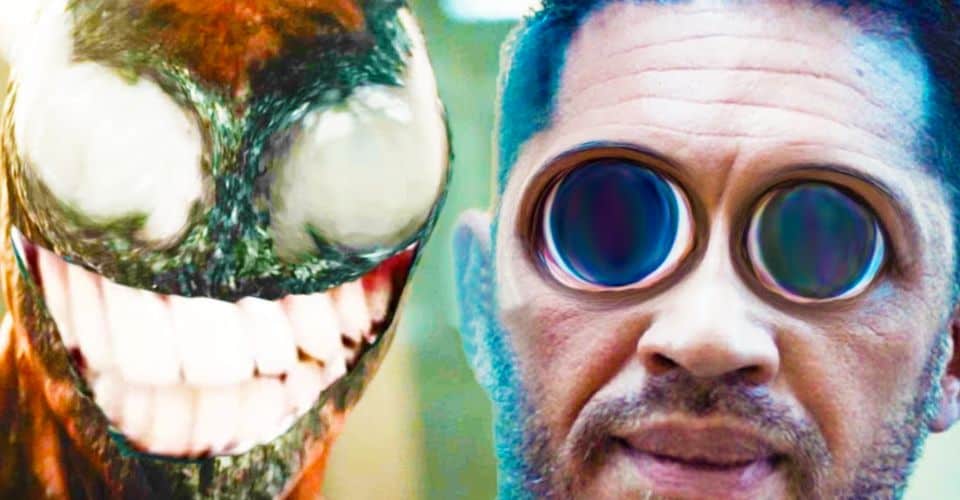 Venom 2: Let There be Carnage, has been successful at the box office so far, let's just put that out there. The movie was already highly anticipated after the first one ended on such a cliffhanger, and people were waiting patiently to see Carnage emerge. But as this fake pitch meeting shows, the overall story has a few kinks in it that didn't make a lot of sense. It doesn't really help that this idea isn't part of the MCU, yet, especially considering that Venom, Carnage, and Spider-Man have been linked for so long. This was one roadblock to get around up to this point since not having Spider-Man there meant that Venom's story had to change just a bit in order to accommodate the lack. In terms of the actors that were used for the movie, it was a pretty decent select, but Jackie Earle Haley might have been a slightly better pick for the part of Cletus Kasady, especially since he better resembles the redheaded killer from the comics. But Woody Harrelson isn't a bad pick since it's been proven that he can go nuts on screen without fail.
In fact, it sounds as though things might have gone just fine until the movie had to pit Carnage and Venom against each other. Some people managed to enjoy the 'Odd Couple' vibe that was developed between Eddie and Venom, as it's surmised that they split at one point due to their different lines of thought when it came to becoming a crime-fighting hero that could eat the bad guys. The truth though is that the second movie might have suffered a bit from the pressure of having to introduce one of the deadliest characters in Marvel's history while still developing the relationship between the protagonists. It might be something else, but the truth is that it does sound as though the movie might have tripped and failed to fully recover since the fight between Carnage and Venom is one that should have either been a CGI nightmare or triumph since the two characters are known from the comics to be mortal enemies that are set on killing each other.
The manner in which this was done however leaves one thinking that Carnage might return since the symbiotes have been shown as insanely resilient, and since Carnage is reputed to be a part of Kasady's blood, meaning he's bonded with Cletus at a level that Eddie and Venom don't quite have, or didn't have in the past, it's fair to think that the red-skinned symbiote might come back at some point if we're lucky. For now, it's enough to think that we're going to see Venom in the MCU at one point or another and that he's likely going to be fixated on Spider-Man as it's shown in the post-credits scene. If Carnage ends up coming back at some point and is allowed to roam around the MCU then it's fair to say that he could cause a bit of trouble and even become part of a storyline that people would like to see. But as of now, the sequel is being held up as something that people can't help but be a little divided about.
A lot of that feeling has to do with the manner in which the red-skinned villain went out, since like it or not, Carnage is a maniac in the comics, and his relationship with Shriek, while still there in some issues, is one of the strangest around since her powers are fully capable of damaging Carnage if she cuts loose. The fact that she might not appear again is kind of common since getting rid of villains has become the cinematic answer to the comic books, as villain deaths have become the norm over the years when it comes to the antagonists in Marvel movies. It does make sense in a way since putting the villains in prison is tough since some of them need a specialized holding cell, and it's fair to state that Carnage would need something that was capable of holding him indefinitely. But bringing Venom into the MCU in any way is an opening that many fans have been wanting to see.
It's fair to state that the sequel wasn't really all it was meant to be, but maybe this was just a taste of things to come, a test run of sorts to see how people responded to Carnage and how he might be used best in the MCU if that chance ever comes along. The alternative is to admit that Sony doesn't know how to handle the Marvel characters it still has, which would be a less than glowing recommendation for another movie like this. Some would even argue that it might be time for the MCU to take over this property for good, but don't quote me on that.