Indecent Proposal, a 1993 American erotic drama film, was released in 1993. It stars Woody Harrelson, Demi Moore, and Robert Redford in lead roles. The film explores moral dilemmas in a very non-traditional way and that's exactly why it was a controversial release back then. It still is perceived as controversial but the film certainly has more respect today than it did three decades ago.
This article dives into Indecent Proposal's theme, plot, characters, and investigates if the movie has had any significant cultural impact. From an eagle's eye view, the movie delves into the complexities of human relationships and covers themes of love, money, and temptation. Written by Amy Holden Jones and directed by Adrian Lyne, Indecent Proposal had mixed reviews but continues to garner attention for exploring moral boundaries and highlighting the consequences of difficult choices.
What is the Movie 'Indecent Proposal' About?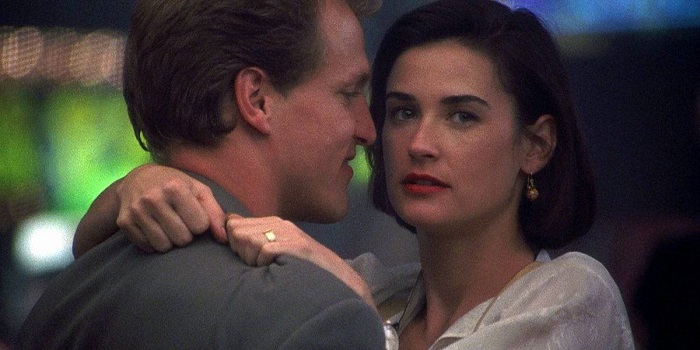 The movie follows the story of Diana and David Murphy, portrayed by Demi Moore and Woody Harrelson, a young married couple facing financial hardships. Their lives take an unexpected turn when they encounter John Gage. He's a suave billionaire and high-stakes gambler played by Robert Redford.
Gage makes an unconventional proposition — he offers the couple one million dollars in exchange for spending a night with Diana. This controversial proposal puts their relationship and morals to the test as they grapple with the implications of accepting or rejecting the offer. While opposed to the idea initially, Diana convinces David to take the offer and she finally gets her husband to agree. This paves the way for a series of complex events as the film explores themes of love, temptation, and the consequences of life-altering decisions.
'Indecent Proposal' Character and Plot Analysis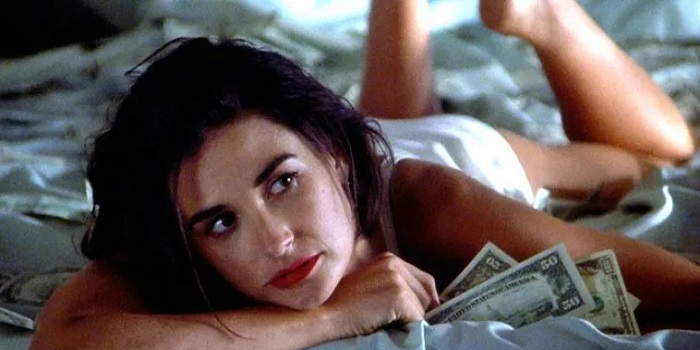 After Diana accepts the billionaire's offer and spends time with him, David begins to question everything. Their relationship faces significant challenges. David grapples with feelings of jealousy, betrayal, and regret. The emotional toll on their marriage becomes evident as they struggle to come to terms with the aftermath of the decision. But it's not just David. As time passes, Diana begins to question her choice too. She realizes the impact it has had on her marriage and her own sense of self-worth. She grapples with the moral and emotional consequences of her actions.
This sense of reflection from Both David and Diana highlights the complexities of human relationships. Despite their actions and the consequences of those actions, the couple feels inclined to get back together. Secondly, as Diana spends more time with John, she realizes that she can never love him as she loves David. And so, she eventually leaves the situation and both David and Diana reconcile and reaffirm their love for each other.
John Gage, on the other hand, reveals that the indecent proposal he made to the couple was not about the money but rather a test of their love. While some may perceive this to be a fictional drama, the possibility of this happening in real life exists. So the best takeaway from this would be for couples to think everything through before even considering such proposals. On a surface level, it was just 1 million dollars. But that money (arguably) ultimately would come at the cost of the man's self-esteem (that he did not thoroughly foresee), the woman's sense of self-worth, and years and years of emotions and life growth impacted by just one decision.
'Indecent Proposal' Movie's Impact on Culture and Contemporary Relationships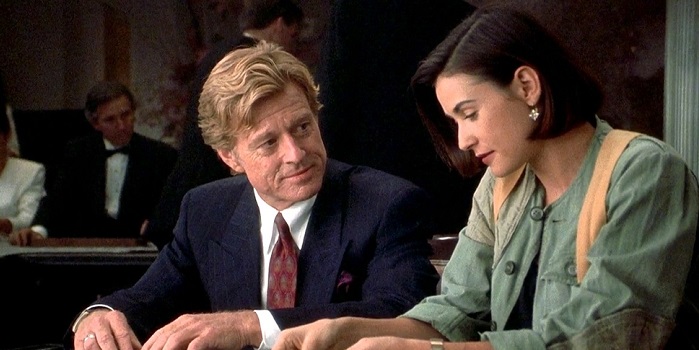 While polyamory has always existed in one form or another and has become more common now, it does not necessarily make it a reliable way forward. The dynamics between each couple vary. While a decision may seem right at the moment, its far-off consequences cannot always be predicted. The fact that this movie was released in 1993 — the only primary traction it had was in cinemas. Indecent Proposal garnered approximately $267 million worldwide at a budget of only $38 million. However, due to the lack of social media or digital mediums to stream the movie, the movie did not reach the masses.
But this was only until the early 2000s. Due to the erotic nature of the movie, it continued to attract audiences. It cannot be said with certainty that the Indecent Proposal had a direct influence on contemporary relationships. Its ethical dilemmas, set against a backdrop of financial desperation and emotional vulnerability, serve as a reflection of the complexities inherent in human relationships. Perhaps even more so in today's age of polyamory and open relationships. In today's age, it's a less-explored, grey area, driven primarily by hedonism and without any authentic reports on its consequences.
Does 'Indecent Proposal' Have a Happy Ending?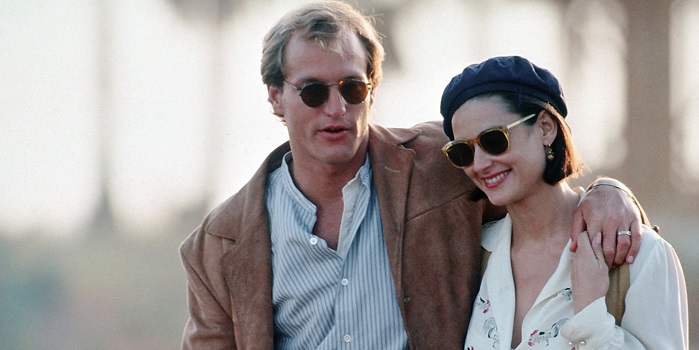 Indecent Proposal does not have a happy ending — it's rather bittersweet. The couple understands the mistakes they made, the terrible consequences, and the emotional toll of their decision. To top it off, they never get to use that money it all started for. Perhaps, that's exactly why the movie is called Indecent Proposal — it's indecent because it's not for everybody and against the very nature of the majority of human beings.
What is the Moral of 'Indecent Proposal'?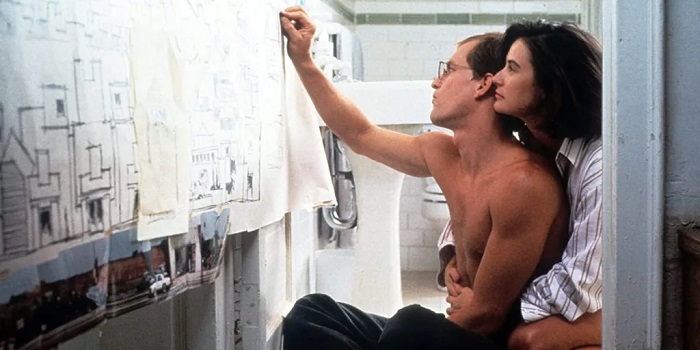 The moral of Indecent Proposal is understanding the very nature of wealth, morality in humans, and romantic relationships, and understanding where the boundaries must be drawn. There has to be a clear line between fantasy and real-life consequences. Making decisions solely based on materialism, money, and desire is never healthy and shall never be. Although, it's all subjective.