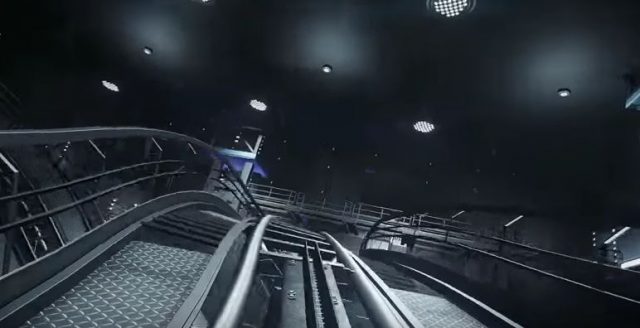 With the resurgence of the Star Wars franchise it's not a surprise that Disney is hard at work doing Star Wars theme expansions at their parks. But if this video is any indication, they should be hard at work making this exact design. It's a fan based video that shows a design for a Star Wars themed roller coaster called the "Death Star Strike." The coaster was designed by Youtuber Chuck Maurice. Here's a bit more of a description from him:
Queue line scenery : you're in a Rebel hidden base. Did you ever wonder how x-wings and rebels ships were made ? Let's take a loot at it ! I built my own starspeeder 3000 inspired from Disneyland Paris. The whole thing looks more of a starspeeder 0.333 than a starspeeder 3000 but that's enough for me at the moment. I know the queue line is long, but i had to deal with the underground coaster.
The actual roller coaster ride takes place at the 1:50 mark in the video but I highly recommend you watching the entire thing. Amazingly Chuck admitted that he couldn't continue adding on more effects because his system lagged, which essentially means this thing could be even better. If the folks at Disney are watching, take note. This should be your next main Star Wars attraction.
Enjoy the video below: