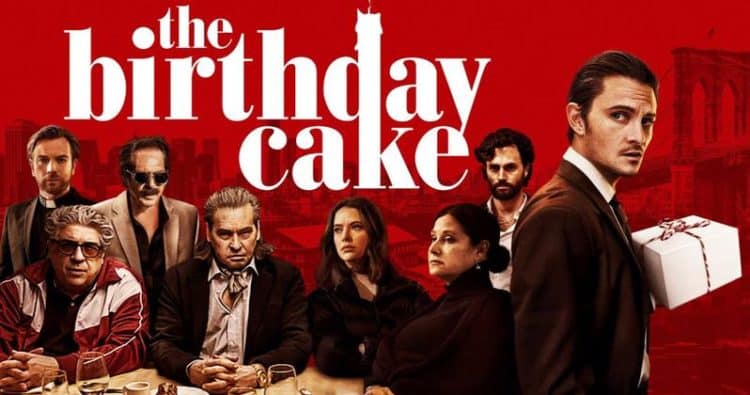 It's kind of easy to take note when gangster movies are becoming a trend again since like everything else they'll start popping out of the woodwork. One good thing about such movies is that there's plenty of material to work with so that a lot of them don't get old and tired that quickly. Plus, a lot of people happen to love gangster movies or even movies that have anything to do with organized crime in a peripheral manner. The main premise of the movie is that Gio, played by David Mazouz and Shiloh Fernandez, is set to visit his uncle and extended family, who are all a part of the violence and life that he's been trying to avoid for most of his life, only after 10 years of doing this on the anniversary of his father's death, this time is different. This time he starts to realize that his father's death might not have been what it looked like years ago and that his family might be a little more complicit in his father's death. It's the kind of story that has been seen before in a number of different ways, but this movie does appear to have its own direction and its own appeal.
Movies focusing on organized crime in any way tend to be a good deal of fun since there's enough suspense more often than not to propel the story forward and keep people interested. The cast for this movie is actually pretty impressive since it includes Ewan McGregor, Jeremy Allen White, Val Kilmer, and several others that are well-known to fans. There's just enough given away in the trailer to make it feel enticing, but not enough to tell the whole story, which is a bonus since too many movies do this and end up ruining the story since, by the time people sit down and watch, they already know enough about the movie and can anticipate what's coming. Trying to balance the trailer has to be kind of difficult for those in charge of that portion of the movie, especially when it comes to keeping the audience interested.
It's bound to happen that this won't be everyone's cup of tea since not everyone is into mafia movies and it's likely that it will appeal more to those that enjoy the darker type of tales that don't really go beyond their own boundaries. The movie does have a pretty dark feel to it, but there's a stellar cast that will no doubt spice up the dialogue and the overall feeling of the movie in a way that will keep people interested in finishing the story. Thinking of celebrating the anniversary of a loved one's death feels kind of morbid but it also feels like a great plot point since it might bring to mind a lot of questions about this family and what kind of relationship Gio has with his relatives. Obviously the feeling one gets from the trailer is that there isn't a whole lot of trust involved and that familial bonds are only strong when they benefit one side or the other.
Those of us that have never been around areas where this kind of life might have been prevalent at one time or still is might not fully grasp the idea of how family can go from being strong to being a liability, but a lot of people can understand how family can turn on each other. The idea of family killing family though is something that feels like a foreign concept to some people since it's not something that's typically done in some places. This movie is already giving the type of vibes that mean that family won't mean as much as anyone thinks it does no matter what's said since in movies featuring anything to do with the mafia it's usually seen that family ties can mean next to nothing if the circumstances are right.
How it's going to pan out is anyone's guess since a lot of people might deduce that Gio does what he has to in order to get away from this family, making him the lucky protagonist that will finally get his way and remove himself from the type of life that he doesn't want. The fact that this movie is set to take place during one night but explore other moments throughout Gio's life is intriguing since stories that go back and forth in time in such a manner are a lot of fun since a person can get the feel of the characters from a couple of different perspectives and also manage to understand their motivations and how they've been shaped into who they are in the present time period. Not everyone likes this method, but it is effective when done right, so it's fair to say that we'll be watching this movie just to see how it turns out.