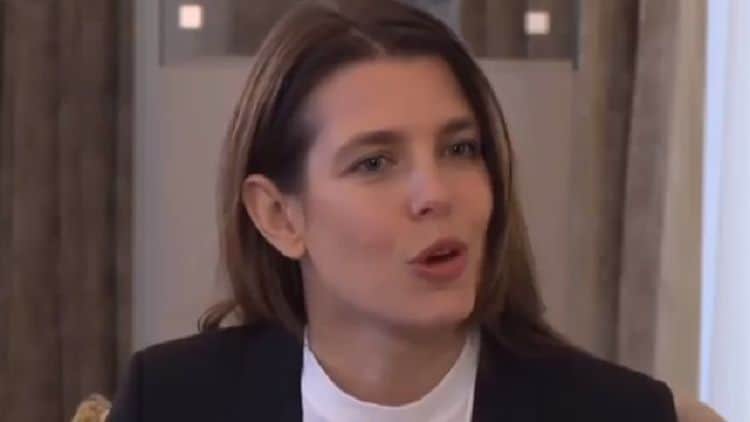 Royal weddings are always exciting–even for all of us who aren't royals. The most recent royal wedding was that of Charlotte Casiraghi and Dimitri Rassam. Charlotte is the daughter of Princess Caroline of Monaco, and she is 11thin line to the throne. The couple actually had two wedding ceremonies, one of which is the religious ceremony. Charlotte paid a lot of tribute to her mom during the wedding, from her dress to the location of the wedding itself. The couple is both well known in their own rights, but Charlotte has been in the public eye for most of her life. Here are 10 things you should know about this royal and her life.
1. Family history
Aside from being the daughter of a princess, one of the things that define Charlotte's heritage is her grandmother. Charlotte happens to be the granddaughter of American actress Grace Kelly. Kelly became the Princess of Monaco after she married into the royal family of Monaco in 1956. Prince Rainier III married Kelly when she was only 26 years old. They had three children, one of which was Charlotte's mother Caroline, Princess of Hanover. Caroline then went on to marry an industrialist from Italy, Stefano Casiraghi.
2. Tragedy
Charlotte was only four years old when he lost her father, Stefano Casiraghi. Her father tragically died in a boating accident. Casiraghi was a world champion in offshore power boating, and he actually met his death while speedboat racing. He was only 30 years old when he died. Not too long after his death in 1990, Charlotte's mother tried to move Charlotte and her siblings away from the public eye. The goal was to minimize intrusion by the press, so the family moved to the Midi Village of Saint-Rémy-de-Provence. The small village was ideal for the family that was trying to move on.
3. Roles
As part of the royal family, Charlotte is expected to fulfill certain roles. One of those roles was to be the Monaco delegate to the Club de Habits Rouges. It's basically an equestrian club. During that time, her grandfather–the Prince of Monaco–also required Charlotte to fulfill another role. Charlotte was designated to be patron of Monaco's Public Safety Division. She was only 11 years old at the time of her appointment.
4. Show jumper
Equestrian activities are typical among the members of the royal family, and Charlotte actually happens to be a competitive show jumper. She participated in several competitions from 2001 to 2004 under the Junior and Amateur classifications. Charlotte had access to some of the best trainers in the whole world, and she ended up training under the sons of French Olympic medalist Marcel Rozier, Philippe and Thierry Rozier. Charlotte became a member of Marcel Rozier's show jumping team, Team Marionnaud.
5. Education
During her earliest years, Charlotte attended a Catholic school in Monaco. After her father died and after her move to Saint-Rémy-de-Provence, she transferred to a state school for a little bit before transitioning into the Lyceé François-Couperin in Fountainbleau. For college, Charlotte attended the University of Paris IV: Paris-Sorbonne, where she received her License of Philosophy–the equivalent of a bachelor's of arts degree. After her collegiate studies, Charlotte interned in a couple of publishing companies: Robert Laffont's publishing house and the magazine sector of London's The Independent.
6. Charity
Charlotte is tied to a couple of charitable organizations that she continues to actively be involved in to this day. Since 2006, she's attended the Rose Ball annually in order to raise funds for the Princess Grace Foundation. This US-based foundation is dedicated to finding and assisting undiscovered or new talents in the film, theater, and dance industries. In addition, Charlotte also became a member of the board of directors for FXB France. FXB is an organization dedicated to finding solutions for AIDS and poverty globally.
7. Model
It's rare to see a member of a royal family go into the field of modeling, but you could argue that performing runs in Charlotte's bloodline. She hasn't done much, but Charlotte has done some important work in modeling. In one of her projects, Charlotte wore clothing from Gucci's menswear line in order to convey gender fluidity in her photos. The photographer for this project was Collier Schorr for System Magazine. She's also modeled for Yves Saint Laurent recently with photographer David Sims behind the lens.
8. Philosophy
Charlotte may have taken up philosophy as a college degree, but she's taken that interest to a whole other level. In 2015, Charlotte founded a philosophical group of sorts that gets together to discuss various issues and publications in the current study of philosophy. Charlotte has also written a couple of books, one of which talked about the different humanistic passions. The other book is a collection of letters between her and psychoanalyst Julia Kristeva.
9. Writing
Apart from her philosophical works, Charlotte is actually a published writer. She's also credited as a magazine editor. Her experience in the field started during her internship years, which has served as a good foundation for her future in the world of publishing. Her list of published works is quite extensive, and she's credited for writing and/or editing a number of magazine articles. In 2009, Charlotte also published a 3,000-copy manifesto on the fashion industry.
10. Personal
Charlotte is mother to two children. Her first son, Raphael, was with former partner Gad Elmaleh. The two were never married and split up in 2015. Charlotte was married when she recently got married to Dimitri Rassam, and the couple actually postponed the wedding until after their child was born. Charlotte's second son, born in 2018, was named Balthazar.