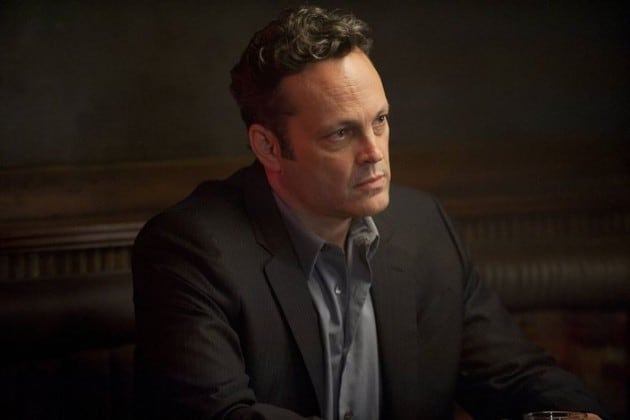 There's been a lot written about True Detective Season 2 since it premiered over two weeks ago, and not much of it has been positive. After the series essentially received universal acclaim during its first season (at least until the backlash that occurred after the controversial finale), Season 2 of the HBO drama has been met with a much more mixed response from both critics and viewers, and people have offered plenty of reasons why, from True Detective's ultra-commitment to dourness to its obsession with masculinity to poor performances from this season's leads. However, there's one explanation, which many others have suggested, that is the cause of several of True Detective's problems in its first two episode: the dialogue. All other issues people bring up, from an absence of dynamic characters to lackluster acting, stem from Nic Pizzolatto's inability to make any of the words coming out these individuals' mouths the least bit interesting or authentic.
While Matthew McConaughey's work as Rust Cohle in True Detective's first season was, without a doubt, the highlight of the show, McConaughey's acting alone wasn't what made Rust such an engaging character. Pizzolatto's dialogue for the emotionally damaged, incredibly cynical detective–all of his philosophical ramblings about time and the doomed state of humanity and the universe–were essential to Rust's character. These monologues didn't just provide McConaughey with a platform to showcase his abilities but also allowed us access into the dark, fragile, and broken psyche of Rust; each nihilistic word that came from him helped unravel the mystery of who he really was and how he came to be that way.
While less memorable, the dialogue spoken by Woody Harrelson's Marty Hart supplied a similar function. As Rust drifted off into his own mind with deep, introspective thoughts about the state of the world and his meaningless place in it, Marty's rebuttals to his partner's speeches, not to mention the way he spoke to his wife and children, also informed his character and felt real and natural. And while True Detective didn't always need its two main characters to vocally express how they felt in its first season, as it also relied on the nuance of McConaughey and Harrelson's performances (little looks or body language saying much more than words could), the conversations Rust and Marty shared with one another and with the show's other individuals gave us insight into the state and soul of both men.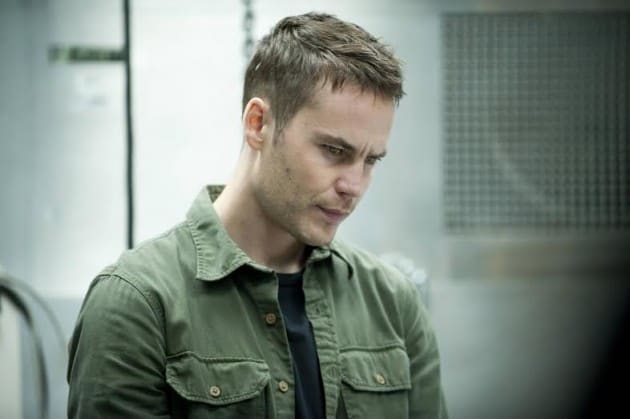 Now compare the exchanges between Rust and Marty to those between any two characters in the first two episodes of True Detective Season 2: the latter's a bit muddled and vague and pretentious, and not in any unique type of way, either. What is being revealed to us about Vince Vaughn's Frank Semyon when he tells an associate, "Never do anything out of hunger. Not even eating," before a big party? Or when Colin Farrell's self-destructive Ray Velcoro says to Rachel McAdams' Ani Bezzerides that "You don't have flies, you can't go fly fishing," or comments about her electric cigarette, explaining that it's just a little too close to sucking a robot's d***" for him, after claiming moments earlier that he is a feminist because he relates to the "body issues" that women face? Unlike Rust's deeply wounded nature or Marty's self-loathing, the only things we appear to learn about Frank and Ray is that they're "complex, manly men," who apparently like to speak in riddles or in phrases that I've never heard an actual human utter–there's no actor on the planet that could make what they're saying sound authentic.
However, while the inherent wordiness of Pizzolatto's dialogue becomes an issue when it's not unveiling any new sides to his characters, it's not the only problem that he has. Too many conversations in True Detective Season 2 overstay their welcome and are filled with repeated and unnecessary lines. Instead of just getting to the point of a short but necessary plot-servicing scenes and expressing their meaning or purpose in just three or five succinct lines, Pizzolatto needs to use ten, which was never more evident than when Taylor Kitsch's Paul Woodrugh breaks things off with his girlfriend in this past Sunday's episode. Paul continuously tells her how this is all her fault; he seriously hangs around says the same exact words three times before exiting the apartment, awkwardly stopping and pausing multiple times, which robs his words of their energy and value and makes the scene feel staged rather than anything resembling real life.
Ultimately, it's a real shame that Pizzolatto is becoming his own worst enemy, because there's actually a lot to like about True Detective Season 2, and despite my complaints, I'm still enjoying the series quite a bit. The acting from all four leads, specifically McAdams and Farrell, has been pretty terrific, and speaking of McAdams, I'm anxious to learn more about her character, as Ani seems like the most layered and complicated individual on the series. And truth be told, I'm really curious to see more from all of these characters and the directions that their stories in which their stories go. I'm just hoping that, as their journeys continue, they'll talk a little less and do a little more, or at the very least find more interesting and believable things to say.
[Photos via HBO]