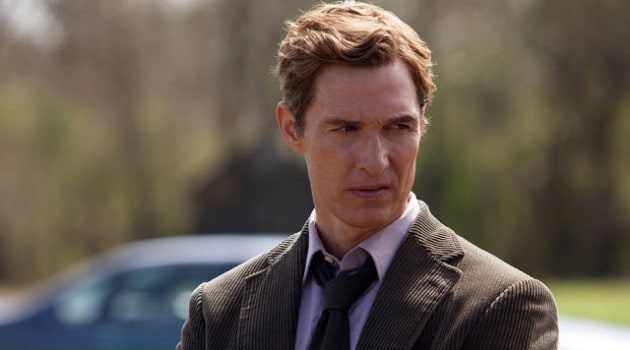 While both critics and viewers were disappointed with True Detective Season 2, there's no denying how well the first season of the HBO anthology series worked, providing the network with both critical buzz and solid ratings. A major reason why True Detective Season 1 worked so well was because of the performances from its two leads, Woody Harrelson and Matthew McConaughey.
Of the two, McConaughey received the most praise for his work as Rust Cohle, a role that earned him an Emmy nomination and helped usher in the "McConaissance." However, with True Detective being an anthology series that switched characters and settings every season, it was believed that there was no chance that we'd ever see McConaughey back on screen as Rust again, but that may not exactly be the case.
During in an interview on The Rich Eisen Show on Wednesday, McConaughey discussed his role on the HBO series and what he thought about the character of Rust Cohle. The short answer: he misses him.
"Yeah, I would," McConaughey said when asked if he would ever return to True Detective if he had the chance. "I miss Rust Cohle, man. I miss watching him on Sunday nights. I miss watching True Detective on Sunday nights. … I was a happy man when we made that for six months, because I was on my own island."
McConaughey teased the idea of True Detective reunion even more by admitting that he has had conversations with creator Nic Pizzolatto about a possible return. However, he made it clear that it would have to be the right story, one that reminded him of why he fell in love with the show in the first place.
"It would have to be the right context, the right way," he said. "That thing – when I read it, I knew in 20 minutes if I can play this guy, Rustin Cohle, I'm in."
Watch McConaughey talk more about True Detective in the video below:
True Detective fans, would you be interested in seeing another story with McConaughey as Rust Cohle, or do you think it's time to move on from the series? Comment below and let us know.
[Photo via HBO]
Tell us what's wrong with this post? How could we improve it? :)
Let us improve this post!