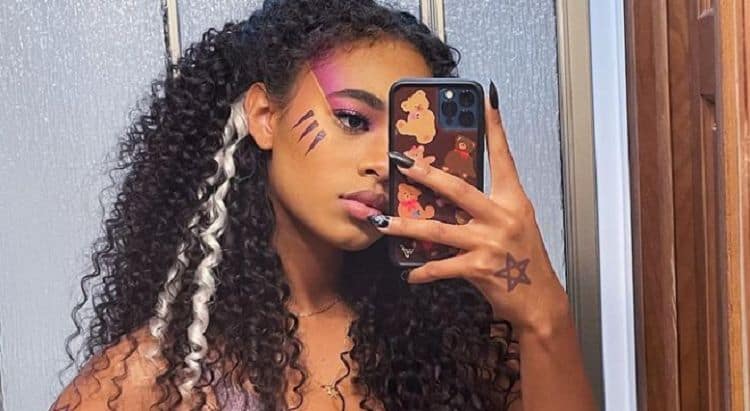 Chandler Kinney is still in her early 20s, but she's already building the foundation for a long-lasting career in the entertainment industry. She made her first on-screen appearance nearly a decade ago, and since then she's built up a very solid resume that now includes more than a dozen acting credits. Chandler is determined to keep the momentum going, and she has some great things in the works. Most notably, she will be a cast member in the upcoming TV series Pretty Little Liars: Original Sin. Despite the title, it's unclear exactly how this series will tie into the original Pretty Little Liars. Regardless, lots of people are excited and Chandler is proud to be part of it all. Keep reading for 10 things you didn't know about Chandler Kinney.
1. She's A California Native
Chandler was born and raised in California, but she isn't from Los Angeles. She is originally from Sacramento which is about six hours away from Southern California. That said, it appears that she has decided to relocate to L.A. for the sake of her acting career.
2. She's Done Work Behind The Scenes
Acting has been the main focus of Chandler's career, but she has also shown an interest in telling stories from the other side of the camera. She made her debut as a producer in 2019 with a short film called Unseen. In 2020, she wrote and produced a TV series called Across the Pond. There's a good chance we'll see her do more behind-the-scenes work in the future.
3. She's Popular On TikTok
Social media has become an incredibly powerful tool for people in the entertainment industry. Some people have even reported that having a large following can give actors an advantage when going out for roles. That said, it's easy to see why Chandler has put effort into her online presence. In addition to having nearly 200,000 followers on Instagram, Chandler has an even bigger following (more than 795,000 people) ok TikTok.
4. She Started Her Career As A Dancer
Acting has found a special place in Chandler's heart, but dance will always be her first love. Chandler told Refinery 29, "I actually began my journey in the entertainment industry as a dancer. That was 100% my dream to become a professional dancer. I never even thought about acting. I started dancing when I was about 3 years old." She continued, "I got to study with Debbie Allen at her Debbie Allen Dance Academy."
5. She Likes To Travel
Chandler is the kind of person who is all about living life to the fullest. She loves being able to have new experiences and create lasting memories. Traveling is one of the things that allows her to do that. She's already gotten to visit some great places, but she'll be able to add even more to the list as her career continues.
6. She Enjoys Giving Back To The Community
Even outside of her work, Chandler ones to have a positive impact on the world. One of the ways she's doing that is through her organization, Chandler's Friends. During an interview with The Italian Reve, Chandler said, "With the work that I'm doing with Chandler's Friends, I hope to give underprivileged youth a better chance at success and work towards gender parity in education. And over time, I'd love to work on a larger scale and build relationships across the country. The goal is to reach as many lives as possible."
7. She's Not Shy About Speaking Her Mind
Despite her young age, Chandler already has a great sense of herself and the things she believes in. She is very passionate about human rights and that's not something she's afraid to share with the world. She has used her social media presence to show her support for the fight to end racism.
8. She Was Friends With Cameron Boyce
When Cameron Boyce suddenly passed away in 2019, countless people were shocked and saddened. Chandler, who had been friends with Boyce, was among them. In an Instagram post dedicated to the late actor, Chandler wrote, "we met 10 years ago, and I knew way back then that you were someone special. you were so sweet, goofy, and genuine. and with every encounter I've had with you since, you've been just as wonderful. Cameron, thank you for being such an inspiration and force of love and brilliance in this world. you were such a light. I'm heartbroken".
9. She Would Love To Play Hermione Granger
Chandler is extremely thankful for the opportunities she's gotten so far in her career, but she's also thinking about things she would love to do in the future. One of those things is getting the chance to play Hermione Granger. She told The Italian Reve that she identifies with the character and would "immediately" take advantage of the opportunity to portray her.
10. She Was In American Horror Story
Chandler's acting resume is probably a lot deeper than many people realize. She has gotten the chance to be part of several successful productions over the years. In 2013, she appeared in an episode of American Horror Story. It was the second on-screen appearance of her career.Pretty Little Liars: Original Sin
Tell us what's wrong with this post? How could we improve it? :)
Let us improve this post!