Catherine Haena Kim is a Korean-American actress popular for her roles in blockbusters like The Millers. She started out her career when she was 24 and hasn't stopped since then. Kim landed her first-ever film audition playing Matthew McConaughey's girlfriend in Ghosts of Girlfriends Past. From there, she scored a breakout role in ABC's Mistresses and went on to have recurring roles on CBS' Hawaii Five-0 and HBO's Ballers alongside Dwayne Johnson.
If that's not impressive enough, she even starred as Special Agent Emily Ryder in Dick Wolf's FBI on CBS. In February 2023, Kim graced the screens again on ABC's The Company You Keep, which she describes as a "dream role." It's certainly a storyline that hits close to home for the star, seeing that it was adapted from the successful Korean drama, My Fellow Citizens. If you think that's all there is to know about this elegant actress, think again. Here are 10 interesting facts about Catherine Haena Kim that you probably didn't know.
1. The Star Was Born In Queens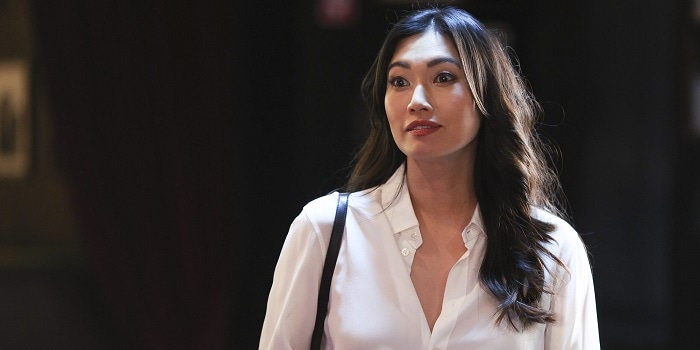 Catherine Haena Kim is a first-generation American born to Korean parents. The actress was born in Queens, New York. Her parents migrated to America, giving up their office jobs back in Korea to give Kim and her brother a chance at the American dream. Although she totally appreciates her parents' sacrifice now, Kim actually admitted to taking her parents for granted at first.
2. She Has Been In The Industry Since The Late 2000s
Some of the popular faces in Hollywood either made their big break as child stars or in teen shows on Nickelodeon. However, Kim took what some may refer to as the long route. For the most part, she has had a prolific acting career since the early 2000s.
The actress appeared in a wide range of film and television productions. Kim's big break in film came after her first-ever audition. She landed the role of Matthew McConaughey's girlfriend in Ghosts of Girlfriends Past. This opened the door for her to secure a recurring role in the series Mistresses. Following this success, Kim went on to land recurring roles on hit shows such as Hawaii Five-0, and Ballers.
3. Catherine Haena Kim Is An Animal Lover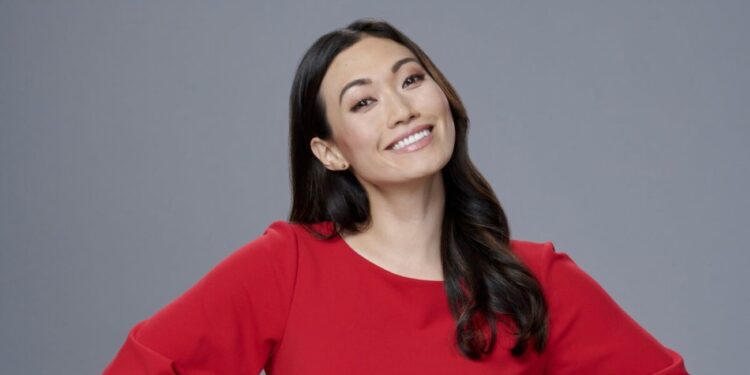 The actress is a known pet lover and has a deep affection for dogs. In fact, she is a proud owner of a furry friend herself. Her beloved dog is a constant companion and a source of comfort and joy for her. She has shared a couple of pictures with her adorable pet dog, Toby. The proud pet parent also encourages others to adopt pets and shop less.
4. One Of Her First On-screen Gigs Was At MTV K
Most actors always have a defining story of their first appearance on people's screens before stardom. Some are YouTube sensations and podcast hosts, but Kim was actually a video jockey at MTV K. She hosted the Top Ten K Countdown and heartily admits how fun it was researching all things K-pop.
5. Her Grandparents Practically Raised Her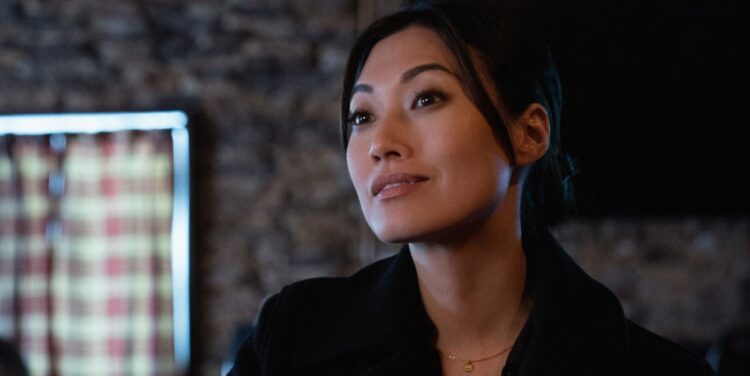 Like any hardworking immigrant, her parents had to work extra hard to cater to their family. Her dad was an engineer back in Korea, while her mom worked at the Ministry of Foreign Affairs. They left that behind and moved to America alongside her grandparents. However, while they were busy selling umbrellas at Times Square or at flea markets, Kim and her brother were left at home with their grandparents.
6. Catherine Haena Kim Took On Some Odd Jobs Between Auditions
When Kim was 24, she moved to L.A to kickstart her acting career. In an effort to cater for herself, Kim actually had to clean a bar till the early hours of three or four A.M., after serving people through the night. Just to show how hardworking the star is, she would still need to wake up about three hours later to prepare for auditions.
7. She Still Converses With Her Family In Korean
Despite the fact Catherine Haena Kim was born and raised in America, the actress still speaks fluent Korean. Her parents made sure that Kim and her younger brother didn't forget their roots. Plus, being practically raised by her grandparents, there was no way they could escape learning their native language. The star also admitted that when her parents came to America, they spoke little to no English. This explains why the star still converses with her family in Korean.
8. She's Got Pageant History
From an early age, Kim had a clear aspiration to pursue a career in the entertainment industry. In her senior year at the University of Virginia, Kim sent out headshots in the hope of a role in an independent movie. However, the director ended up passing the headshots to a top executive director of the Miss Virginia United States Pageant. As expected, Kim rose to the occasion and ended up claiming the title of Miss Virginia United States in 2006. She further distinguished herself by securing third place in the Miss USA competition and earning the title of Miss Photogenic.
9. Catherine Haena Kim Went To College In Virginia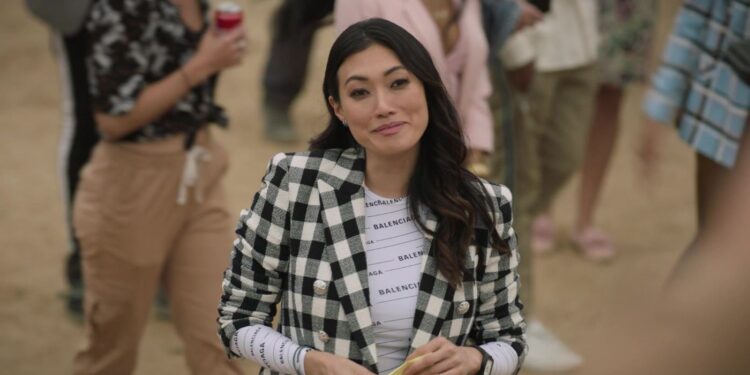 Although Kim was raised in New York, she pursued higher education at the University of Virginia. At first, the actress intended to study Business and French. However, by the time she was required to declare a major, Kim had more credits in drama than the two majors put together. So, she ended up majoring in Psychology and minoring in Drama.
10. She Was A Shy Kid
It's easy to think that every actor started out as the bright, over-dramatic kid in their class. For young Kim, this wasn't the case. The star admitted she was quite shy back in school, and it was actually her teachers who discovered Kim's talent. While conducting auditions for a school play, The Tempest, she was encouraged to play the part of Princess Miranda. Kim explained that her teachers noticed that every time she did muster up the courage to speak, it was very 'animated and super-expressive."