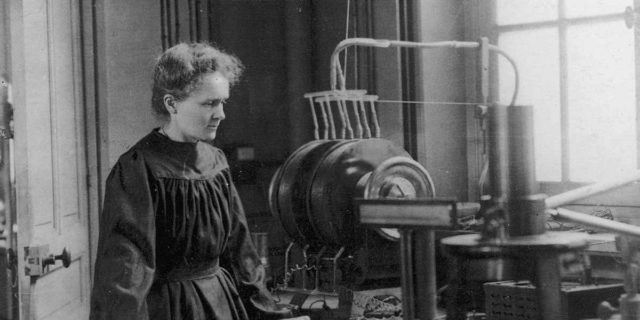 Hollywood has the perfect opportunity to develop a featured film biopic about Marie Curie. The timing could not be more suitable. Madame Curie was a ground breaking Polish-French Physicist who made significant contributions to the world of science. One of her grandest accomplishments being the discovery of radium. Women are still an underrepresented population in the area of scientific research. For decades, men have dominated in these areas and women desiring to enter these professions found strong opposition from colleagues, professors and even women in their own families. It has been a societal thing but the tide is turning. A film about her life would be inspirational for girls and women who have an interest in the sciences.
Plot
The story would center around the character, Marie Curie from early life to her death. A plot focusing on her dreams, goals and struggles would lay the foundation for climactic moments. Instead of allowing he loss of her mother and sister by the age of ten, she turned her focus to more productive ideas. Even poverty didn't prevent her from becoming an expert in her chosen vocation.
Her fascination with science and discovery would be a common thread throughout the film. Pierre Curie shared her passion for scientific research and encouraged her to continue with her studies. The two marry, have a child and within a 6 year time span, he dies. She goes on in her personal life to fall in love with a married man and to continue with her research. She makes several significant discoveries including the identification of radium.
High points in the character's life include her research breakthroughs and achieving her goals amidst the scorn that was dished out to women in her profession during the 1940s era. A reflective perspective that starts with Curie retelling her story just prior to her death would move the story forward nicely.This would allow for narration that would show today's women how hard it was back then and how her resolve made it possible for her to pursue her dreams in the face of struggle, opposition and adversity.
Cast
The ideal leading lady for the role of Marie Curie would be Scarlett Johansson. She delivered a powerful performance in the sci-fi thriller "Lucy." She has the ability to portray a highly intellectual woman who also has a tender and sexy side. Her on screen chemistry with Ewan McGregor would make him a good choice for the role of Pierre Curie.
Director
The ideal choice for director is Sophia Coppola because of her ability to bring out multiple facets of the character while moving the plot forward. She is the daughter of Francis Ford Coppola and is credited with directing "Marie Antoinette" and has already worked with Johansson and Bill Murray in the film "Lost in Translation."
Although other versions have been done, there is still room to expand the story of this amazing pioneer because there were so many facets to her life. The stories within the story can be crafted to draw viewers in and show through the character that while we can't have everything that we want out of life, there are certainly some things that we can if we persevere.