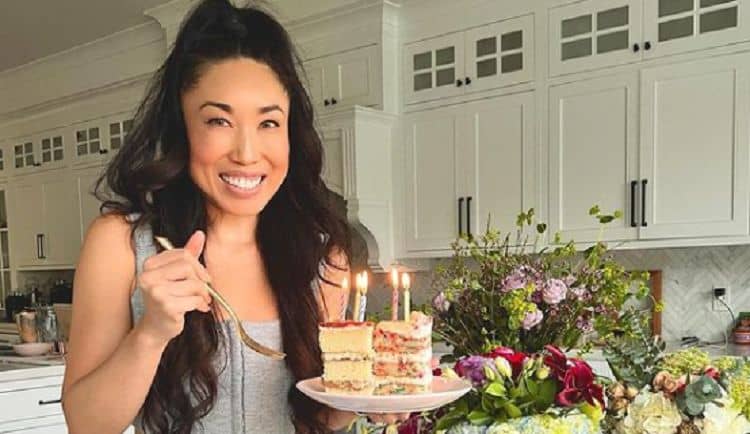 Cassey Ho began her online journey more than 10 years ago. During that time, she has become one of the biggest names in online fitness. Her YouTube channel, Blogilates, now has more than six million followers and her videos have gotten over 1 billion views. In addition to sharing her own fitness journey, she also helps other people realize and achieve their own fitness dreams. Her pleasant disposition has helped her reach countless people and she genuinely loves being able to inspire and empower people. The first decade of Cassey's career has been awesome, but she has plenty more things to share. Here are 10 things you didn't know about Cassey Ho.
1. She's A California Native
Cassey was born in the Los Angeles area although she was raised closer to San Franciso. She comes from a Chinese and Vietnamese background and she is very proud of her roots. From what we know, California is the only place she's lived and she doesn't have any plans to relocate.
2. She Got Into Fitness as A Teenager
Cassey struggled with her weight when she was younger, and she didn't develop an interest in fitness until she was about 16 years old. Her introduction to fitness came through pilates. From there, she started to discover other ways to put her body to the test and it didn't take long for her to incorporate regular exercise into her routine.
3. She Never Thought She Would Get Popular on YouTube
When Cassey started her YouTube channel in the summer of 2009, she wasn't expecting it to ever become 'a thing'. She was simply uploading some instructional yoga videos for her students. She never imagined that her videos would take off the way they have.
4. She Doesn't Let Haters Get Under Her Skin
Although there are lots of people who really love Cassey and her content, she has also had to deal with some haters over the years. When asked how she deals with cruel comments, she told Teen Vogue, "I don't allow them to get to me. I focus on the positivity that I am sharing with the world and the amazing community that surrounds it. If the bullies can't contribute to that, they have no place in my heart or mind."
5. She's Always Wanted to Become A Fashion Designer
Working in the fitness industry wasn't something that was on Cassey's radar when she was younger. Instead, her dream was to work in the fashion industry as a designer. Although her life ended up taking a much different path than the one she imagined, she still got to live out her dream. She started a clothing company called POPFLEX which specializes in workout clothing and accessories that are designed by Cassey.
6. She Loves Historical Dramas
Cassey really loves what she does, but health and fitness certainly aren't the only things she's interested in. Apparently, she has a thing for history, too. During an interview with Morning Brew, Cassey said, "I have a thing for historical dramas and I love, love, love the dresses and costumes from the Renaissance."
7. She Was Once On Track to Become A Doctor
Becoming a fashion designer isn't the only career path that Cassey once envisioned for herself. At one point in time, she was considering a career in medicine. She attended Whittier College where she earned a bachelor's degree in biology and was planning to become a doctor. However, she ultimately decided that she wanted to pursue a career in fashion. This decision upset her parents and impacted their relationship for years.
8. She Struggled With an Eating Disorder
Cassey is all about health and wellness now, but she hasn't always had the healthiest relationship with food. When she was younger, she suffered from body dysmorphia that ultimately resulted in her developing an eating disorder. Fitness is one of the things that helped her get back on track and start leading a healthier lifestyle.
9. She Loves to Travel
Just because Cassey has lived in California for her entire life doesn't mean that she hasn't gotten to experience other parts of the world. She has been fortunate to be in a position that has allowed her to do lots of traveling over the years. Some of the places she's visited include Fiji and Tahiti.
10. She Believes in the Importance of Staying Organized
Some people may be surprised to hear this, but staying organized is an important part of Cassey's fitness routine. She told Teen Vogue, "I love organizing and refreshing my house because I find that eliminating unnecessary physical things frees up space in my mind as well."
Tell us what's wrong with this post? How could we improve it? :)
Let us improve this post!