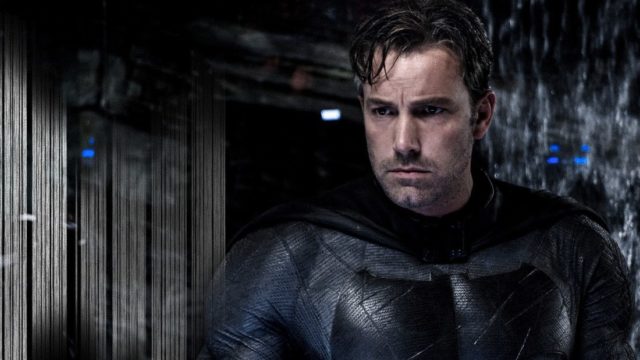 Ben Affleck's Batman in the most recent DC movies has been contentious for fans, to say the least. Although many praise him for his nuanced and charismatic take on the caped crusader, many more have taken issue with his psychopathic tendencies while wearing the cowl.
Unlike previous versions of Batman, he shows little remorse for anybody in his way: be they villains or victims. He careens the Batmobile recklessly through crowded city streets, mows criminals down with assault rifles and goes so far as to brand his captives (a death sentence in Gotham's penitentiaries). That's not even bringing up his uncharacteristic willingness to murder Superman because he believes that "if there's even a one percent chance that he is our enemy we have to take it as an absolute certainty."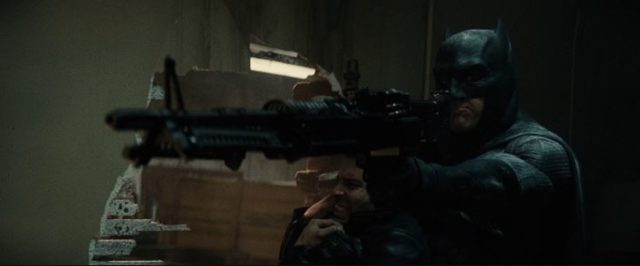 Although Affleck reassured fans that he has no plans to exit the role he picked up for Batman v Superman, mounting evidence seems to suggest otherwise. You see, DC didn't just sign him on as an actor. He was also supposed to write and direct the inevitable solo Batman movie — currently known as The Batman — lending his considerable talents to all levels of the filmmaking process. And given the rate that DC seems to be burning bridges with A-listers behind the camera, that was a savvy acquisition for the film studio.
After Batman v Superman was savaged by critics and Batman spinoff Suicide Squad fared no better, the scope of his Batman plans began to change. He dropped out of the director's chair for The Batman, citing it the difficulty in both acting and directing at the same time (a prospect that didn't seem to trouble him when working on Best Picture winner Argo). Shortly after that, the film's new director, Matt Reeves, threw out Affleck's script, intent to start fresh with a new take on the material.
Since then, rumors have abounded about him dropping out of the DC mega-franchise entirely, perhaps after the newly announced Flashpoint, which would act as a soft reboot of the fledgling superhero franchise and allow them to recast Affleck without raising too much suspicion. But as recently as Comic Con, Affleck assured fans that he wasn't going anywhere.
Baby brother Casey Affleck, winner of last year's Best Actor Oscar for his performance in Manchester by the Sea, has reason to think differently, however. Speaking to WEEI Sports Radio to promote his new movie, the conversation took a turn to his brother's future as the Batman. He stated that: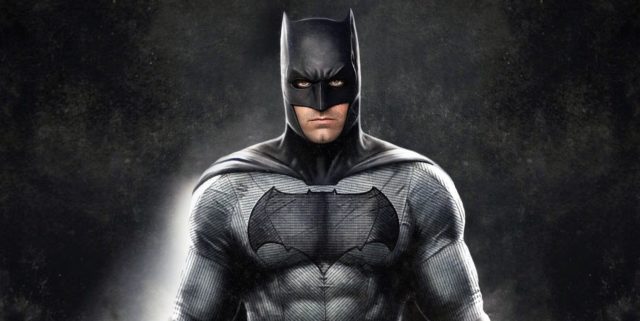 "I thought he was an OK Batman. No, I thought he was great. He was great. He's a hero, so he had something to channel and work with there. But he's not going to do that movie, I don't think. Sorry to say. Is that breaking news? Because I was just kind of making that up, I don't know."
It's hard to know exactly what to make of this garbled, confusing statement one way or the other. It does seem to suggest rather adamantly that Ben Affleck has no intentions of carrying on as Gotham's Dark Knight: not even enough to meet his current obligations to the studio. At the same time, the younger Affleck brother sounds more than just a little unsure of what Ben wants to do regarding the future of his character.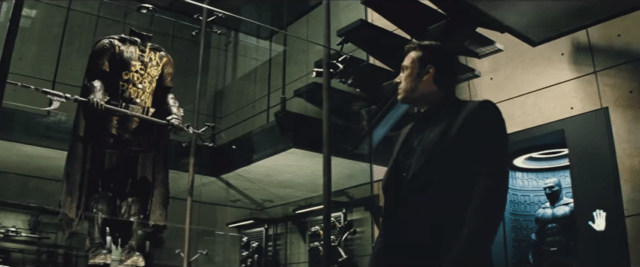 This is as good an indicator as we have as to Affleck's convictions to the role of Batman. It is in line with a lot of what people have been whispering about over the last six months, as well as what many suspect his feelings toward Reeves dropping his script are.
A much more likely scenario would be for him to fulfill his contractual obligations to the studio — appearing in Justice League and The Batman — before gracefully bowing out in Flashpoint. Regardless, the popular culture at large tends to treat Batman a lot like James Bond: both men have been portrayed by numerous men over the years, to the point that audiences are generally numb to the frequent changeovers. I'm certain that people will take his leaving in stride regardless of when he chooses to do so.
Save