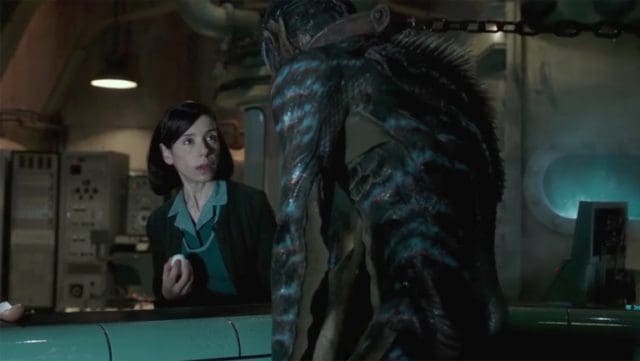 While it doesn't get nearly as much acclaim as festivals like Cannes or Sundance, the 2017 Toronto Film Festival has been a hot bed of activity this year. TIFF has made filmgoers and movie producers extremely excited this year. From short films to featured films, producers are going to have their hands full at the amount of quality we're seeing right now. To highlight some of the festival's best features, we decided to do a top five films that are getting a ton of buzz this year:
Stronger
Staring Jake Gyllenhaal, a perennial favorite of Toronto Film Festival, Stronger relates the tale of a Boston Marathon bombing survivor. Directed by Gordon Green, it is Gyllenhaal's tour de force performance that has the industry tongues wagging and Toronto Festival goers talking. Stronger is a powerful real-life tale of Jeff Bauman(Gyllenhaal) who lost his legs in the terrorist attack and struggles to adjust to adjust to his post-recovery life, lived in the glare of publicity. He has to contend with life as a survivor and symbol of hope while struggling with his personal demons. Tatiana Maslany, of Orphan Black fame, in her first major film role, delivers a very convincing performance as Bauman's girlfriend. Check out the official trailer.
The Shape of Water
Winner of The Golden Lion Award at the Venice Film Festival Guillermo del Toro's new interspecies romance has been creating a lot of buzz around the festival circuit. It is tipped for a potential Oscar and is a predictably strange tale starring Sally Hawkins as a mute who develops an intense bond with scientific experiment and fish man Michael Shannon. Mexican director, Guillermo del Toro is a master monster maker and his latest offering is one of the highlights of the Toronto Film Festival before its general release by Fox Searchlight early in December.
Unicorn Store
The talented darling of Hollywood, Brie Larson's directorial début premières at the Toronto Film Festival as is one of the hottest tips this year. Larson also stars in this sweet coming-of-age tale as Kit who struggles with adult life. Kit embarks on a quest to win the unicorn of the title after receiving a mysterious invitation an enigmatic stranger played by Samuel L. Jackson. Jackson, who is clearly having fun with the role, is delightful and restrained. The film is fused with a joyousness that is welcome in these troubled times.
Larson had originally failed to bag the role when she auditioned for the part of Kit over 5 years ago. It's our very great fortune that the script fell back into her lap and she came on as director.
Molly's Game
Molly's Game is another true-life tale and another movie brought to the screen by a Hollywood darling. In this tale of an Olympic class skier, Oscar winning screen writer and creator of the West Wing, Aaron Sorkin dips his toe as a director. It will feature a heavyweight cast including Jessica Chastain and the always watchable Idris Elba. The movie was highly anticipated at the Toronto Film Festival. A glimpse at the trailer augurs well for fans of Sorkin's signature walk and talk scenes and cerebral dialogue.
Disobedience
Disobedience is one of two forthcoming films from a director that has been making a lot of noise on the Indie film scene in recent years. Flagged as one of Chile's most exciting emerging directors Sebastián Lelio' directs Disobedience. Lelio's drama is centered on the unlikely and complicated lesbian love that develops between two Orthodox Jewish women played by Hollywood actresses Rachel Weisz and Rachel McAdams. Given the taboos that surround the love affair at the core of the film and the buzz around Weisz and Adams, as two of the most accomplished actresses of the moment, the film was sure to attract a lot of attention at the Toronto Film Festival.
Save
Save